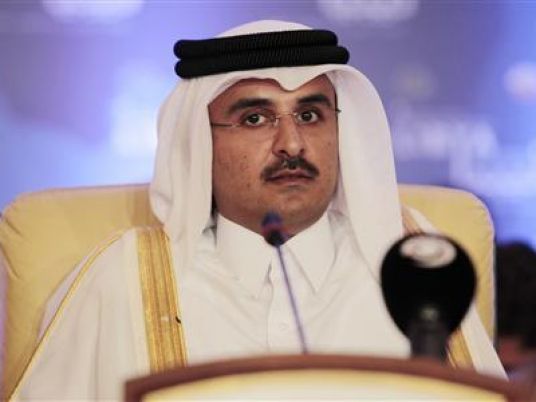 DUBAI (Reuters) – Qatar has airlifted 24 armored vehicles to Mali, in a move it said would help the countries of the African Sahel region combat terrorism.
Qatar has increased efforts to show it is a force for good in international security since its Gulf Arab neighbors imposed a diplomatic and economic boycott on it in June 2017, accusing it of supporting terrorism. 
Qatari military planes delivered the vehicles, its foreign ministry said, adding the shipment would help "combat terrorism and establish security not only in the Republic of Mali but also in the African Sahel countries known as the G5." 
The G5 of Mali, Niger, Burkina Faso, Chad and Mauritania last year created a military taskforce to root out jihadist violence.
Saudi Arabia and the UAE have agreed to provide about $150 million to the G5 Sahel force.
Earlier in December, Egypt's Foreign Minister Sameh Shoukry said that Egypt had not seen a change in the Qatari foreign policy that might lead to solving the diplomatic crisis between the two countries.
"[Qatar makes] hostile moves that go against Arab cooperation," he added at the time during a joint press conference held with his Jordanian counterpart Ayman Safadi.
Egypt, Saudi Arabia, the United Arab Emirates and Bahrain initiated a diplomatic boycott against Qatar in May 2017.
In June 2017, the four nations imposed sanctions on Qatar, cutting diplomatic and travel ties, after accusing the country of supporting the Muslim Brotherhood, fostering terrorism in the region, and allying with their regional foe Iran – all of which Qatar denied.
The nations then gave Qatar 10 days to comply with a list of 13 demands, including the closure of the Al-Jazeera international TV network, severing links with Iran, the closure of a Turkish military base on Qatari soil, and severing links with Hamas and the Muslim Brotherhood.
It is unknown yet how the boycotting countries will respond to Qatar's current move or how it will affect the tensions in the Gulf.
Additional reporting taken from an edited translation from Al-Masry Al-Youm