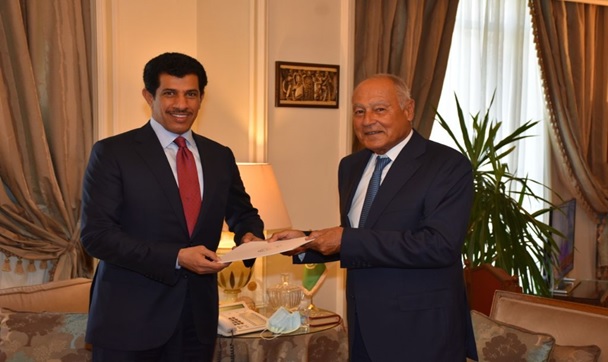 Qatar's ambassador to Egypt Salem bin Mubarak al-Shafi said on Wednesday that he and his country seek to achieve "the maximum possible rapprochement in Qatari-Egyptian bilateral relations."
"Egypt is a country with strategic weight, and its pivotal role in the region cannot be neglected," he added.
The Qatari ambassador's statements are the first after handing over his credentials as an extraordinary and plenipotentiary ambassador of Qatar to Egypt.
"I felt all the friendliness and warmth from Egypt when I came to visit", he said, adding that he was honored to present his credentials to President Abdel Fattah al-Sisi and later Foreign Minister Sameh Shoukry.
He stressed that Egypt and Qatar "Are brothers, and we have deep ties of identity, language, and social and cultural heritage. Egypt is a country that has a great impact on our knowledge conscience as Arabs, and a country you feel that you have known for a long time."
"I am very optimistic and proud that I will work on this matter in my capacity as the ambassador of the State of Qatar to Egypt, and my selection for this position was a great honor for me."
Qatar's ambassador to Egypt concluded that there is a mutual desire between the two parties in strengthening bilateral relations.
The Emir of the State of Qatar Sheikh Tamim bin Hamad al-Thani issued a decree in September appointing Salem bin Mubarak Al Shafi, ambassador extraordinary to Egypt, after a rupture since mid-2017.
Shafi held several positions in the Qatari Ministry of Foreign Affairs, the latest of which was serving as Doha's ambassador to Turkey.