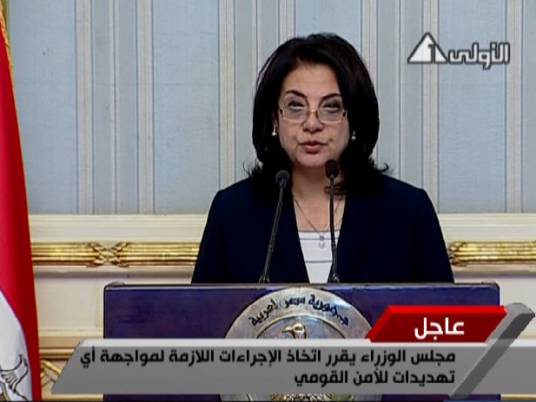 The state-run radio has created a plan to urge citizens take part in the constitution referendum and vote 'yes' using the help of well-known figures such as actors, politicians and athletes.
"Several figures from different fields will be hosted to call on citizens [to] vote yes on the constitution, considering it the first step toward stability. Citizens including farmers, workers, youth, women and Copts will also be hosted to make others aware of the importance of a 'yes' vote and assure them that the greater the vote for 'yes' is, the greater the legitimacy added to 30 June revolution," the radio announced in a statement released Wednesday.
In addition to hosting citizens from various segments of society, the program will host members of the constitution committee, as well as political science professors and constitutional experts, to explain the articles to citizens in a simple way and compare the current draft to its 2012 counterpart drafted by the Muslim Brotherhood.
Other planned guests include leaders of parties, political trends and groups, syndicates, NGOs and civil society organizations. Judges who rejected supervision on the Muslim Brotherhood constitution and welcomed supervision on the new one in coordination with the Judges Club will also be hosted, the statement read.
Information Minister Dorreya Sharaf Eddin told Al-Masry Al-Youm there will be announcements about the guests within news programs.
Edited translation from Al-Masry Al-Youm