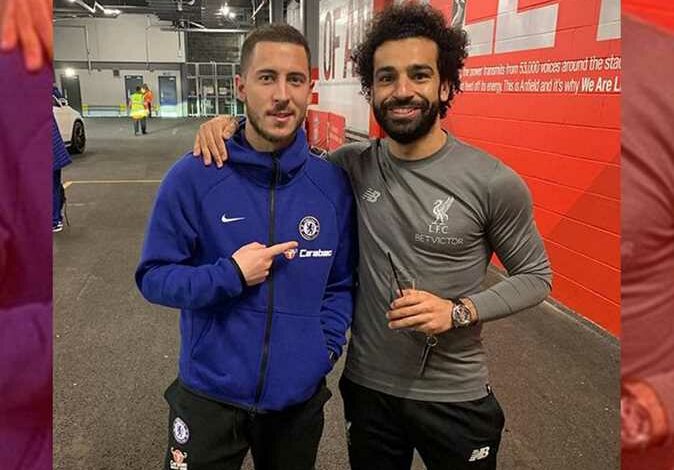 Real Madrid is said to be offering its winger Eden Hazard plus an undisclosed sum of money in return for the Egyptian international and Liverpool striker Mohamed Salah, the espn website reported.
Hazard, 30, endured a difficult time since moving to the Santiago Bernabeu, the website said, with several injuries affecting the Belgium international's rhythm.
Coach Carlo Ancelotti looks to be considering ways to move the former Chelsea forward on.
This comes as Liverpool FC's continues to fail in reaching an agreement with Salah, 29, regarding the renewal of his contract and keeping him at Anfield.
The report said that Liverpool is preparing an agreement with Salah on a new contract during which he may receive a salary estimated at £350,000 per week.
In the event that this does not happen and there is no agreement, Real Madrid will not miss the opportunity.
Salah and Hazard had joined Chelsea in the 2014 season before Salah moved to Fiorentina and later Rome and then Liverpool, but Hazard completed his career with Chelsea to achieve the league and become the best player in the Premier League and then moved to Real Madrid.
Hazard suffered injuries and frequent absences in the Spanish club.
Liverpool's official website listed the top ten scorers in Liverpool's history, with Mohamed Salah ranking 10th and replacing Sam Raybould.
Salah raised his score to 131 goals in 210 games with Liverpool, occupying the tenth place in the club's historical scorers list.