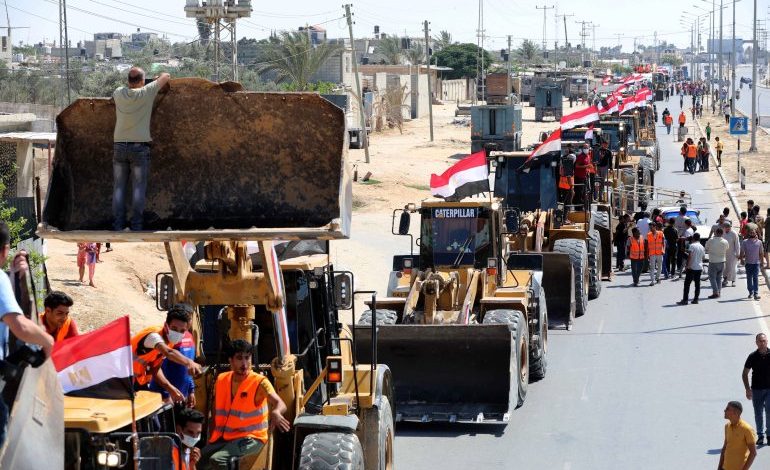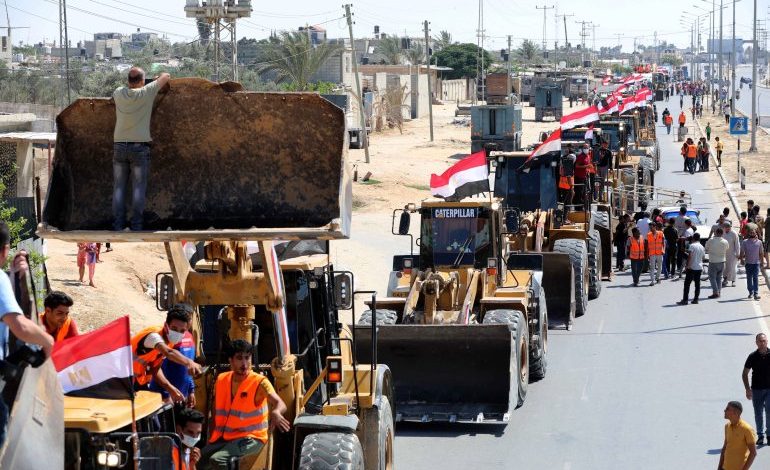 Egyptian equipment and technical crews on Saturday began removing rubble in the Gaza Strip, beginning the process of reconstruction following clashes with Israeli forces.
The Undersecretary of the Ministry of Public Work and Housing in the Gaza Strip Naji Sarhan said that the Egyptian vehicles that entered Gaza through the Rafah crossing are working according to a well-thought and pre-prepared plan to obtain the maximum benefit from their presence.
The Director General of Policies at the Ministry of Economy in Gaza Osama Nofal said that Egypt has played a great role in reconstruction, and has helped bring imports up about 17 percent with a focus on construction tools.
Palestinian news agency Sama News quoted Nofal as saying that Egypt's presence will facilitate the reconstruction process due to its relations with the region and its possession of the necessary technical tools.
Nofal said that the Israeli occupation has prevented the entry of heavy equipment since 2014.
"Gaza is ready to start reconstruction, and we have begun to remove the damage and shelter the displaced, then the reconstruction process will begin," he added.
Dozens of bulldozers, cranes and trucks carrying Egyptian flags entered Gaza through the Rafah crossing, accompanied by Egyptian technical crews on Saturday while Palestinians lined up on the border from Gaza at the Rafah crossing to receive the convoy.