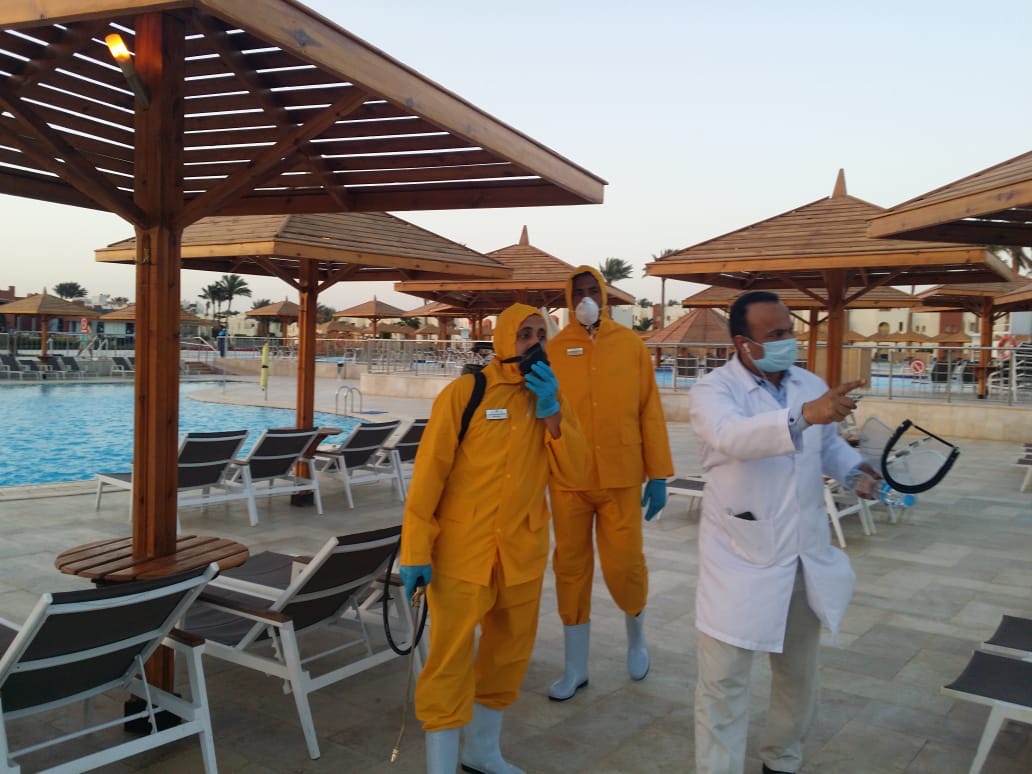 Hotels and resorts in the Red Sea, which recently began operating in accordance to health regulations issued by the government and the Egyptian Hotel Association (EHA), will start receiving domestic tourists on Monday at a maximum occupancy rate of 50 percent.
This follows the end of a trial period which started mid-May where only 25 percent of hotel capacity was allowed.
The Red Sea governorate reported its first coronavirus case on Saturday following the return of domestic tourism and hotel operation, said Red Sea Governor Amr Hanafy.
According to Hanafy, the positive case was found in a tourist resort among 40 hotels that reopened. Seven tourists had stayed at the resort following the return of domestic tourism, he said.
Domestic tourism across Egypt resumed on May 22 following a two-month suspension due to the coronavirus outbreak. The government allowed for hotels to operate again at 25 percent of their capacity until June 1, when they can operate at 50 percent capacity.
Safari, diving, and marine activity centers continued to be suspended, however, and all public beaches remain closed.
Egyptian hotels in Hurghada on the Red Sea were among the first group of hotels to receive domestic tourists after hotels were temporarily ordered to close due to the ongoing coronavirus pandemic.
Hurghada hotels witnessed increased occupancy rates during Eid al-Fitr holiday at a maximum capacity of 25 percent.
Egypt had suspended tourism in March as part of measures to combat the spread of the coronavirus. Tourism is a vital sector in Egypt. The tourism sector accounts for about 12 percent of Egypt's gross domestic product.
Tourism experts have estimated that Egypt's tourism sector is losing one billion dollars a month due to the pandemic.