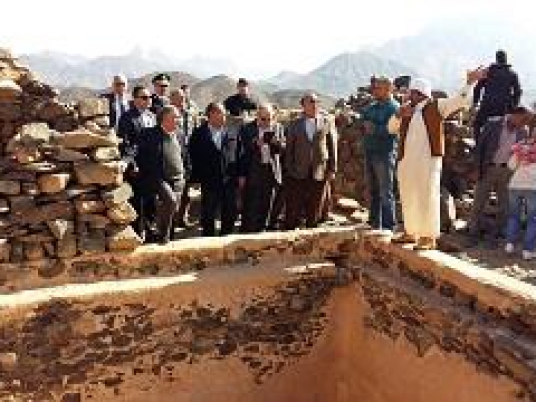 About 40 km inside the Hurghada desert, several archaeological areas awaiting development can be found in the al-Kafra oasis, the Gebal Canyon in the al-Qetar valley and in the al-Badei valley.
The three archaeological areas include Roman fortresses, gold mines, fresh water springs, fig and palm trees and Coptic caves, in addition to about 11 old checkpoints that were established to secure the old road between the Red Sea and Upper Egypt.
Trade caravans that passed through that road used to pay fees for security at the checkpoints.
Antiquities Minister Mamdouh el-Damati and other ministry officials have recently visited the three areas in preparation for a major tourism project that entails building a mountain resort.
Hany Nawawy, an organizer of safari trips in the Red Sea, said the old road between the Red Sea and Upper Egypt is a distictive area for safari adventures and tourism.
Nawawy said he submitted a request to the Antiquities Ministry for the restoration of these archeological sites to use them for touristic purposes. He did, however, warn of the risk of theft in these areas as they are exposed and there is no security system set up to protect them.
Edited translation from Al-Masry Al-Youm