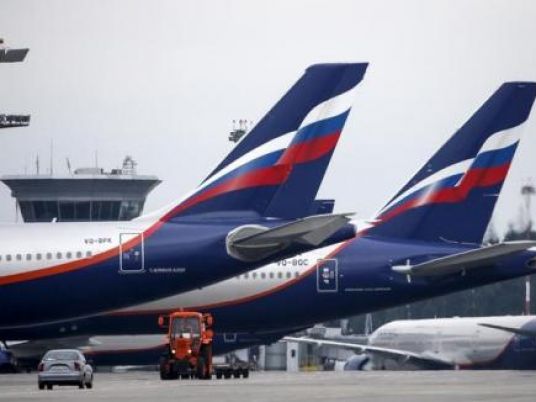 The Egyptian Ministry of Civil Aviation announced Saturday that EgyptAir and the Russian Aeroflot airline have been authorized to restart flights between Moscow and Cairo in mid-September.
Regular air traffic between Egypt and Russia had halted due to the coronavirus outbreak since March, a ministry statement said.
It added that both companies are cooperating with civil aviation authorities from both countries to finalize the arrangements necessary to start operating flights again.
The Cairo International Airport has adopted all precautionary measures to limit the coronavirus outbreak according to the World Health Organization and Ministry of Health's guidelines, ensuring traveler safety.
The measures include reducing passenger numbers at airport counters and passport inspection areas, first inspection areas, and electric elevators, alongside installing infrared thermal cameras to help detect coronavirus infections among arriving passengers.
Beginning September 1, all local and foreign passengers must provide a PCR analysis document proving they tested negative for coronavirus within 72 hours of reaching Egyptian territory.
Traffic in all Egyptian airports resumed since July 1, in accordance with Egypt's preventive and precautionary measures to coexist with the coronavirus.
Civil aviation traffic in Egypt has been suspended since March 19, excluding air cargo flights, charter flights only for tourist groups already in Egypt who want to return home, international medical flights and domestic flights.