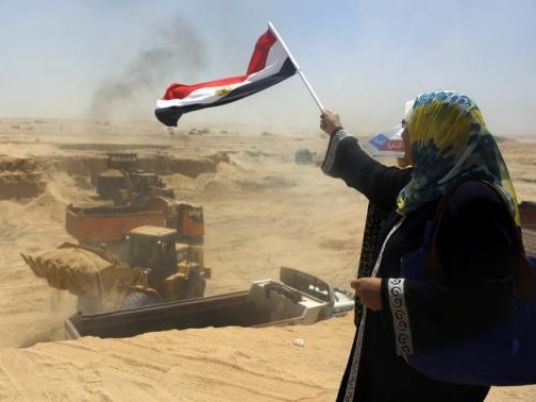 Workers at the new Suez Canal project found Thursday the remains of another soldier during dredging works.
Brig. Gen. Kamel al-Wazir, head of the Engineering Authority of the Armed Forces, said the remains of Mohamed Naguib Mohamed al-Sayed, who supposedly fought during the Yum Kippur war between Egypt and Israel in October 1973.
This is the second time a soldier's remains have been found at the work site of the mega project launched by President Abdel Fattah al-Sisi.
Late August, the remains of Mohamed Ahmed Hassan Atwa were also found at the project's site, but a controversy surfaced as two families from Sharqiya and Daqahlia claimed the remains to be theirs', probably due to name semblances. Army spokesperson Mohamed Samir later ended the dispute and confirmed that the deceased belonged to the Sharqiya family.
Edited translation from Al-Masry Al-Youm