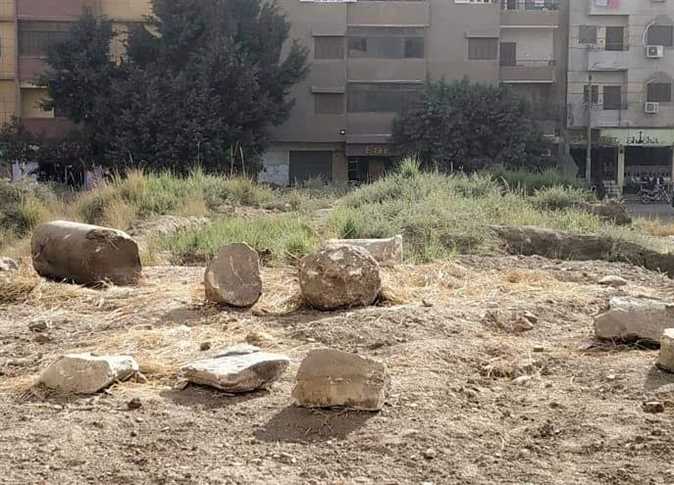 Archaeologists in Qalyubiya governorate have discovered the remains of an ancient temple in the Al-Ahram area of ​​Benha.
The uncovered parts show the walls and columns of the temple. The largest discovered wall of the temple so far is eight meters wide.
The director General of the Qalyubiya Antiquities Mohsen Helmy Badawy said the discovery dates back to the 29th Dynasty of the Late Period.
Remains of baths and stone houses from the Roman era were also discovered in the same place, he said, adding that archaeologists currently comb the area in search for other artifacts.
Fragments of the temple columns have been found scattered and is not a complete archaeological building so far, Badawy said.
The land where the artifacts were discovered is privately owned but is currently subject to the Antiquities Protection Law, he explained. The area will be combed to make sure that there are no more antiquities before handing it over back to its owner.
Edited translation from Al-Masry Al-Youm