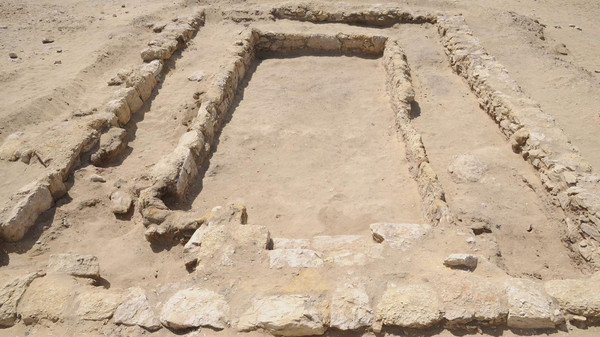 A German-Egyptian joint archaeological expedition, headed by Professor Cornelia Romer, unearthed the remains of the first gymnasium in Egypt dating back to the Hellenistic era, some 2300 years ago.
The discovery was made approximately five km east of Lake Qaroun in Fayoum governorate.
The gymnasium was used by Greek dignitaries living in Egypt who wished to preserve their Greek heritage through architecture. The gymnasium functioned as a learning center where young students from the upper class learned to read and write in addition to doing various sports activities, said Ayman Ashmawy, of the Ministry of Antiquities.
It also served as a venue for philosophical discussions, he added.
The gymnasium consisted of a large meeting hall with a number of statues, a dining hall, a courtyard, a 200-meter racecourse and a range of gardens surrounding the building – an ideal layout of a Greek learning center, Ashmawy noted.
Romer expressed joy at the discovery describing it as a great achievement. She added that the mission is continuing its excavations to find out more about the Greek presence in ancient Egypt.
Edited translation from Al-Masry Al-Youm