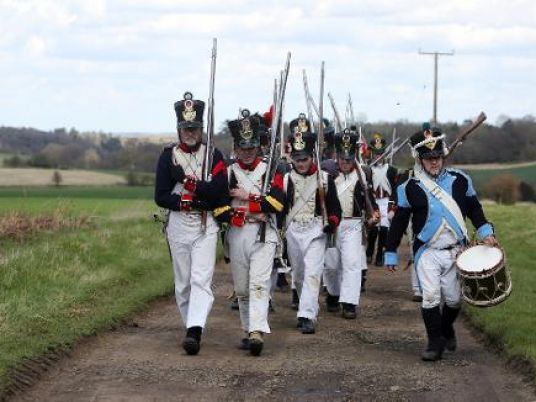 Almost 200 years ago a British warship transported Napoleon Bonaparte to his exile on the island of St. Helena, a place from where it would be impossible for him to escape ever again.
Today, Bonaparte would probably find it almost as tough to escape from the tiny volcanic island located right in the middle of the South Atlantic.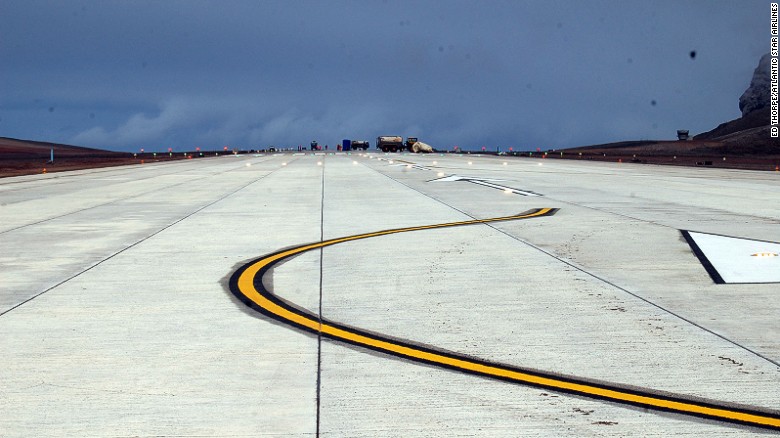 Once completed in 2016, a new runway on St. Helena is expected to serve air connections to Cape Town, South Africa and the UK.
The island is one of a string of remote British possessions scattered across the hostile seas that lie between Africa and South America, the remains of a once mighty empire.
It's no exaggeration to say that reaching St. Helena from Europe takes pretty much as long as in Napoleon's time.
While St. Helena was once a port of call for sailing ships plying the route around the Cape between Europe and Asia, the Suez canal and maritime advances have left it redundant.
The loss of its strategic importance has been compounded, in more recent times, by the absence of an airport.
Getting there involves passage on RMS St. Helena, the mail ship that, every three weeks, covers the five-and-a-half day journey from Cape Town, South Africa.
But this is about to change very soon.
A brand new airport is due to open in 2016 and some airlines are already making plans to ease the island's isolation.
Comair, a South African airline and British Airways franchisee, has already been selected to operate a weekly flight between the island and Johannesburg.
Meanwhile Atlantic Star Airlines, a start-up founded by former British Airways pilots, is readying its project to link St. Helena to the UK by air.
Richard Brown, Atlantic Star Airlines' CEO, reckons the project is not without challenges, not least finding the right aircraft for the task — in this case a Boeing 757.
Ticketing was due to start in August but has been postponed because the charter airline originally expected to provide the aircraft and crew pulled out of the deal at the last moment.
Brown remains undeterred, though, pledging to soon find another operator for the route.
He's clearly passionate about the island and is clearly driven by the prospect of contributing to its prosperity.
"We aim not only to become a commercially viable airline but also to become a valued part of the St. Helena community and play a role in the island's economic transformation," he says.
Why the airport matters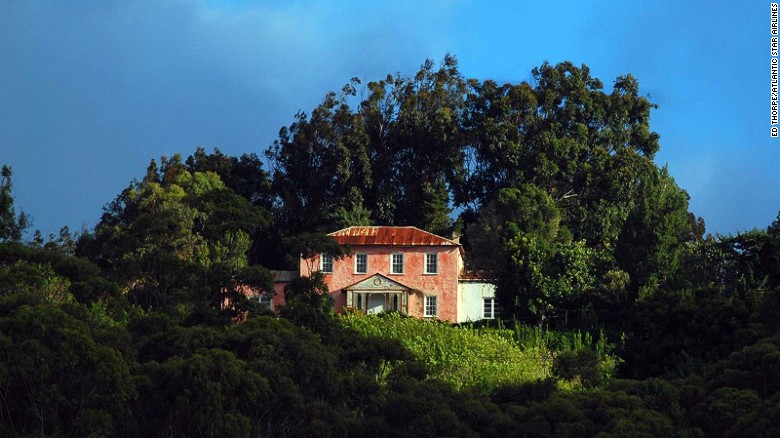 About 4,500 people live on the island.
At the moment traveling between Europe and St. Helena is a costly proposition, both in terms of time and money.
After reaching Cape Town, visitors must spend five and half days at sea aboard the RMS St. Helena.
Once on the island, travelers must wait until the ship makes its next visit before they can leave — meaning a month-long trip with no flexibility of dates, a luxury few travelers can afford.
Mostly it's the islanders that suffer the inconveniences of isolation.
Atlantic Star Airlines expects "Saints," as the locals are commonly called, to make up most of the air traffic, at least initially.
St. Helena has a population of about 4,500, but there another 10,000 Saints overseas, mainly in the UK.
Those that leave the island in order to work or study overseas are often resigned to spending long periods of time away from their loved ones.
No wonder that anticipation is running high among the islanders over the new air service.
A unique island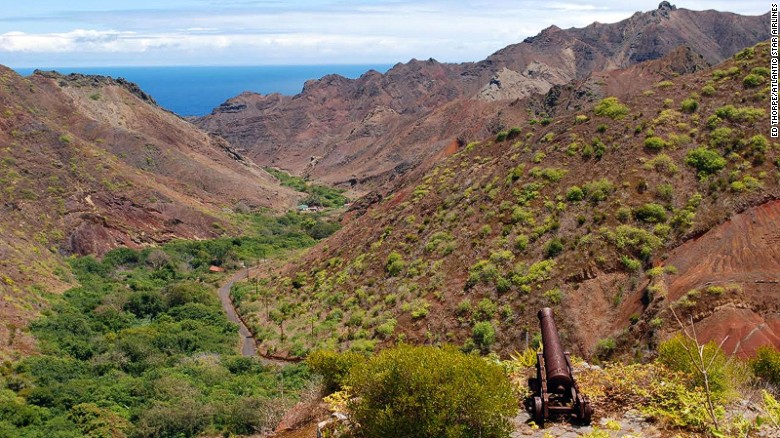 Locals are already gearing up for the economic boost that tourism can bring about. A new 40-room hotel is due to open next year and some operators are already working on special-interest tours.
Air links are expected to have a massive transformative effect on the island's economy — particularly on a tourism industry that's currently limited to a few guest houses.
In many ways, St. Helena is a sort of lost paradise.
It boasts an unspoiled natural environment with ecosystems ranging from rainforest to desert.
It has a picturesque capital, Jamestown, and several historical sites, some connected to the island's past role as a Royal Navy anti-slavery base.
The most popular of the island's sights, though, may well be Longwood House, Napoleon's last residence on the island.
Locals are already gearing up for the economic boost that tourism can bring about.
A new 40-room hotel is due to open next year and some operators are already working on special-interest tours.
There may be concerns about the island's ability to cope with a sudden influx of visitors, but even at peak capacity St. Helena is likely to remain a niche tourist destination.
Its tourist appeal largely depends, after all, on its remoteness and truly unique character.
Despite its tiny size, there is no shortage of things to do and see on the island.
Its waters present numerous opportunities for whale and dolphin watching.
It's also perfectly suited for stargazing — in fact while on St. Helena astronomer Edmond Halley worked on the first star catalogue ever compiled with the aid of a telescope.
Napoleonic heritage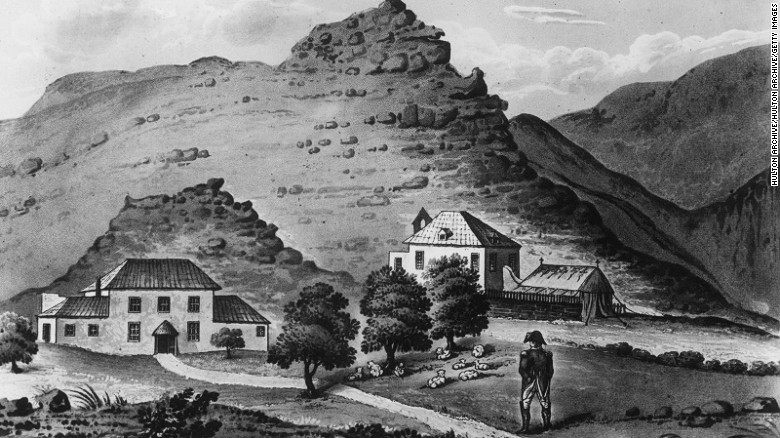 Napoleon died in exile on St. Helena.
One of the most promising tourist markets, though, is that of Napoleon-era enthusiasts.
Even today, in spite of its isolation, St. Helena welcomes a small but regular stream of French visitors who come to see the sites linked to their country's former emperor.
These include Longwood House, as well as The Briars, Bonaparte's first residence in the island, and The Valley of the Tomb, where he was buried before his remains were later repatriated.
The number of Napoleon devotees making the pilgrimage to St. Helena can only be expected to increase once the island becomes more easily accessible from Europe.
The Napoleonic Estates also have a peculiarity that adds to St. Helena's uniqueness: they're under direct French administration and enjoy extraterritorial status, making them French enclaves within British territory.
The French flag flies over them and the French Republic maintains a consul on the island that takes care of their preservation.
Premium coffee
There's more than tourism in St. Helena.
Coffee has been grown on the island since the 18th century, when beans were brought all the way from Yemen. The island produces a rare, high-quality coffee whose flavor was praised by Napoleon himself, and is currently appreciated by connoisseurs the world over.
As coffee beans are particularly sensitive to changes in humidity and environmental conditions and their quality can decay significantly during the long journey to market, air transport will no doubt facilitate the export of what is possibly the island's most valuable commodity.
And that's not all.
Atlantic Star Airlines is also pondering whether to extend its planned service all the way to Ascension island, a dependency of St. Helena that lies about 1,300 kim (800 miles) to the northwest.
Ascension Island has long had an air base with regular Royal Air Force passenger flights to and from the UK, but the military activity and small permanent population means prospects for tourism development are limited.
However, the fact that quite a few Saints work on Ascension might make it feasible to launch commercial flights between the two islands.
And a trip to Ascension could provide the most adventurous travelers with the perfect complement to the St. Helena experience.
Very different from St. Helena, Ascension features other-worldly volcanic landscapes and a unique physical environment that inspired naturalist Charles Darwin when he stopped here and on St. Helena in 1836.
When looking at St. Helena's tiny dot on the map it's easy to forget it played host to the likes of Napoleon, Darwin and Halley and was once right in the middle of one of the most important trade routes in the world.
What geography gave, geography took away and the ocean that once linked it to the epicenters of culture and commerce became, in later times, a formidable barrier.
However, as the island prepares to welcome the first aircraft, St. Helena might soon emerge as the destination of choice for the world's most discerning tourists.
A hidden treasure waiting to be rediscovered.