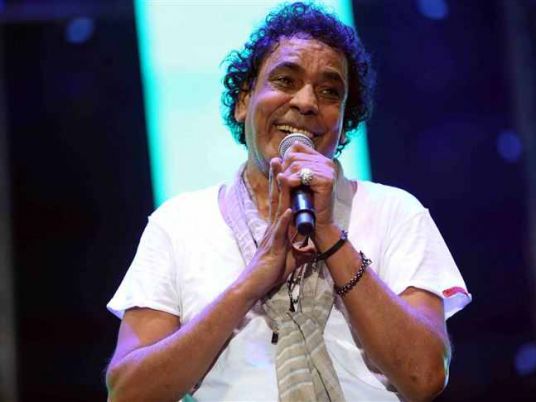 Renowned Egyptian singer Mohamed Mounir is under careful medical observation in hospital after undergoing urgent surgery on Sunday in the ureter.
Dozens of his fans gathered at the corridors of the hospital in the hopes to see him, while others sent him flower bouquets in the hospital. Doctors said that Mounir's condition is stable and that there is no concerns for his health.
The doctors decided that Mounir should stay in hospital until Thursday, to continue receiving the necessary medical care after surgery. 
In statements to Al-Masry Al-Youm after the operation, Mounir said: "I swear to God I'm alright," and explained that the operation lasted about an hour-and-a-half.
On his activity after the surgery, Mounir said: "I will return to my home for a period of recuperation and the first concert will be on the beach of the new city of Alamein on Eid al-Fitr."
Edited translation from Al-Masry Al-Youm