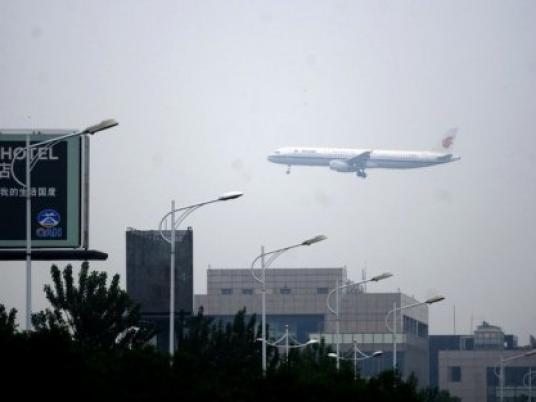 Many of America's air traffic controllers suffer from chronic fatigue, potentially putting fliers at risk, according to a study conducted by NASA.
Air traffic controllers are responsible for making sure skies over the United States are safe so commercial planes come in at the right speeds, to the right places, at the right time, and that they don't collide.
Many of these air traffic controllers are — or at least were — dangerously tired.
That was the judgment in a report written three years ago and released on Monday after the Associated Press obtained its own copy.
The investigators queried 3,268 air traffic controllers about their schedules and sleep habits, in addition to conducting a study of sleep patterns of 211 of them. Among the key findings: Two in 10 made significant on-the-job errors (like planes flying too close together) the previous year, most of which controllers blamed on fatigue.
Moreover, roughly a third of controllers characterized fatigue as a "high" or "extreme" safety risk.
The Federal Aviation Administration commissioned the report but it "did not accept" it, according to a July 2014 memo. The agency did, however, "leverage … some of the NASA findings to develop fatigue mitigations" like altering schedules, offering education and changing FAA policies.
In comments released Monday along with the report, the FAA said chronic fatigue is less of a problem now than in 2012, when the report was done. Steps taken since the report include making sure controllers have at least nine hours off between shifts, restricting back-to-back "midnight shifts" and changes to allow for breaks.
"Although fatigue is an issue in any 24/7 operation, the FAA has taken many positive steps to minimize fatigue," the FAA said. "The fatigue modeling we've done shows that there is greater alertness using these updating scheduling practices."