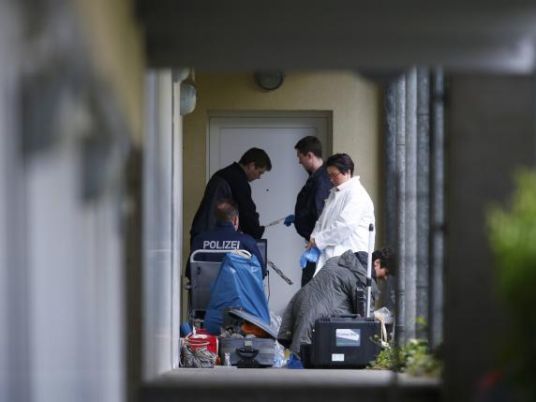 Police in southern Germany have prevented a planned Islamist attack, a German newspaper reported on Thursday, adding that a married couple had been arrested overnight after weapons and explosives were found in their home.
Police said they could not confirm Die Welt's report of the operation in the town of Oberursel, near Germany's financial capital Frankfurt. But a news conference was scheduled for 4.30 p.m.
Die Welt only identified the couple by their first names and initial – Halil and Senay D. The paper's website said Halil had links to the Salafist scene in Frankfurt and the al Qaeda network. It did not identify the source for its report.
Police began surveillance after the couple bought large quantities of chemicals that could be used to make home-made bombs and started using false names, Die Welt said.
Police also found an assault rifle and ammunition at their home, the paper added. Officials at the interior ministry and the public prosecutors' office in the state of Hesse declined to comment on the report.
Salafists advocate a puritanical form of Islam and Germany's BfV domestic intelligence agency says their numbers are rising, as is the number of potential recruits for Islamic State.
The BfV estimates that 450 people from Germany have traveled to Syria and Iraq to join radical jihadist forces.