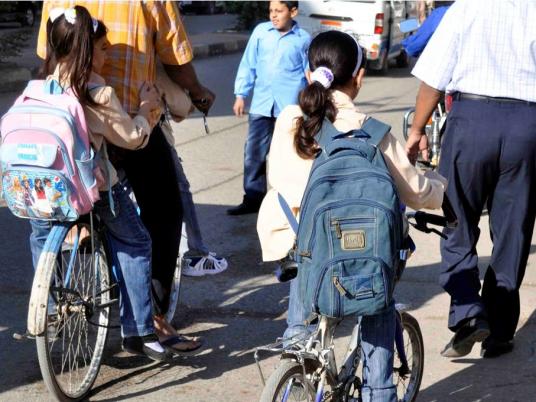 Palestinian rights organisations operating in Gaza criticised a law issued by the Hamas-led government that would prevent mixing between the sexes starting from the age of 9 on Wednesday.
The law, comprised of 60 articles, sets new regulations that ban men from teaching at girls schools and separates girls and boys at school from the age of nine.
The Education Ministry said the new law will replace Egyptian legislation in force in Gaza since 1933, as well as Jordanian legislation in the West Bank in force since 1964.
The law will come into effect the coming academic year, and will be implemented at all schools in Gaza which fall under the authority of Hamas, including private schools.
In a statement, the Center for Women's Legal Research and Consulting, said on Wednesday that the law is based on "the culture of discrimination against women" since it segregates between males and females.
The center said it rejects the law since its entrenches the culture of gender-based discrimination through article 46, which prohibits the mixing of sexes at educational institutions for people above the age of nine, and article 47, which calls for having exclusively females at girls schools.
The center condemned the fact that the Hamas government and its parliamentary bloc have failed to consult with NGOs and experts before passing the law.
Hamas has come under fire over accusations of imposing restrictions on the society by repressing public freedoms, an accusation which the movement denies.