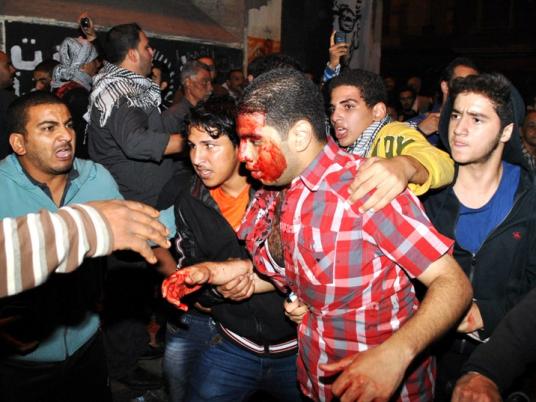 A human rights group has condemned a court decision that turned down a challenge filed by two arrested during protests late last week that marked the third anniversary of the landmark 2011 clashes between security and pro-democracy protesters in 2011 near the Interior Ministry.
The Egyptian Center for Economic and Social Rights criticized the decision by the South Cairo First Instance Court to turn down challenges filed by Mohamed Ashraf and Mohamed Sherif against an earlier ruling in 22 November that remanded them into custody pending investigation.
The pair was accused of taping part into unlicensed protests commemorating the November 2011 bloody encounters at Mohamed Mahmoud Street that left tens dead and others wounded. They were also charged with possessing anti-government leaflets.
Their defense, according to the ECSER, challenged their custody detention, arguing that their residence is known, therefore there is no fear that they might escape.
ECSER said the case represents a fresh crackdown on the constitutional right to peaceful protests, and a continuation of the use of custody detention as a punishment.
The 2011 clashes flared after security broke up a sit-in in Tahrir Square by families of protesters killed during the 2011 uprising against former president Mubarak.