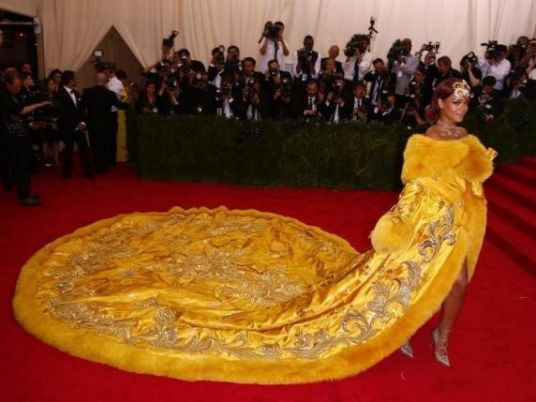 Singer Rihanna took to Instagram to announce that her latest fragrance is to be called RiRi.
The fragrance is "coming soon," she revealed, accompanying a publicity image in which the star is pictured in pink gloves and pearls with the bottle — filled with pink juice — in the foreground.
Rihanna's previous fragrance, Rogue Love, hit stores last year in time for the holiday season. That women's fragrance followed closely behind Rogue Man, which launched the same year; among the other scents she's released are Nude and Reb'l Fleur, her debut 2010 perfume.