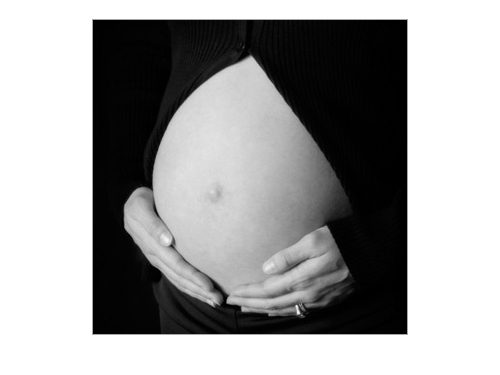 Although the exact rate cannot be confirmed, the number of cesarean section deliveries (also known as "c-sections") in Egypt has increased substantially over the past couple of decades. Some professionals are concerned about this trend, which they say could put babies and their mothers at unnecessary risk.
According to neo-natal pediatrician Tarek Fathy, cesarean births put babies at high risk. "It is a predisposing factor for respiratory distress," Fathy says.
Hanaa Kassem, specialist of obstetrics and gynecology at the Alexandria Regional Center for women's health and development told Egypt Independent by email: "Some of the increased risks associated with the cesarean delivery are minor or major allergic reaction to anesthetics (mother or baby), increased infections, damage to the bladder or other internal organs, more likelihood of premature infants and risk of increased need for cesarean delivery in future pregnancies, and the associated risks of uterine rupture that comes with repeat pregnancy after cesarean delivery."
Even with these risks on the table and more, cesarean section rates are still high. According to a 2009 study by the World Health Organization East Mediterranean Regional Office, Egypt has the highest rate of hospital-based cesarean deliveries, with 26.2 percent of total births in 2003. The WHO's recommended rate is 10 to 15 percent.
According to Kassem, "Cesarean delivery (CD) is one of the most commonly performed surgical procedures that reaches up to 30 percent in university hospitals and about 30 percent in public hospitals, and amazingly, up to 90 percent in some private hospitals."
The unwillingness of some doctors to allow pregnant women who previously went through a cesarean delivery to opt for a normal vaginal birth is one of the reasons that cesarean rates are higher than recommended.
Rania Lasheen, is the mother of two daughers born 22 months apart. She had her first child by cesarean in the United States. Hers was an emergency operation. The pain, Lasheen says, was unbearable after delivery.
She decided she didn't want to go through it a second time unnecessarily. When she fell pregnant again, she was due to deliver in Egypt, and was adamant she was going to have a vaginal birth after caesarian (VBAC) this time. She did some research and asked around, and was told by specialists that a VBAC requires a gap of 24 months between births. She was told that 22 months was close enough.
In search for a doctor to follow up with during her pregnancy, Lasheen found strong resistance to her request for a VBAC. She went to three doctors who she says gave very dramatic responses, such as: "Your uterus could explode and you will die."
Lasheen was not convinced, however, and she finally found a doctor who gave her a simple answer: "Of course, it's your right to have a VBAC." She remained under the care of the doctor until her water broke one morning, and seven hours later she had a second baby girl. After the delivery, Lasheen was in the best of health.
After her experience, Lasheen feels that many women agree to a cesarian delivery because they give in to doctors who do not want to take a risk with a VBAC. She says women should not give in easily, and should seek several opinions before going through with a cesarian.
However, as reflected in the WHO's recommended rate, caesarian deliveries are sometimes necessary.
Doctors are trained to use something called a partogram sheet to monitor the progress of mother and baby during labor, plotting certain indicators that tell the doctor if operative intervention is needed. Gynecologist Nevine Hassanein says that due to advances in technology, doctors can now detect potential problems earlier than before. Hassanein says that because of these advances, the rate of cesareans is higher than in previous years. With the rise of cesareans, she says, there is also a decrease in the number of still births and maternal deaths.
Private hospitals in Egypt witness a much higher rate of cesarean deliveries than public hospitals do. Advanced technology at private hospitals allows doctors to identify risks quicker, thus allowing doctors to perform cesareans earlier than usual. In private hospitals, doctors and patients are often less patient. Hassanein says, doctors worry more about mother and baby safety, while patients express irritability at the pain, from which they seek a quick way out.
Kassem says: "In my opinion, the woman is her own biggest obstacle to a completely natural birth, along with the absence of ante-natal classes, which empower a woman and her husband to make their decision and enjoy the natural process."
Hassanein says that sometimes the decision to undergo a cesarean is made by the mother. They cost more than normal vaginal births, and women are often worried about labor pains. In private hospitals, many of these women can afford to opt for the surgery, and they usually do.
Another reason for differences in cesarean section rates between public and private hospitals is the midwife training conducted by the Ministry of Health for public health care facilities. Nurses who work at the ministry are given a six-month training in midwifery, and they are then assigned to work in a public health care unit.
Their professional training as midwives qualifies them to assist women in pregnancy, labor, birth and postpartum, and they are present during delivery to assist women through a natural vaginal birth. With trained physicians on call, cesareans are usually reserved for emergencies, thereby lowering the rates in comparison to private hospitals.
Kassem and Hassanein both believe antenatal classes are important for prospective mothers, since they allow women to exercise properly and prepare their bodies for the process of child birth. They also enable women to make well-informed decisions on how they wish to give birth.