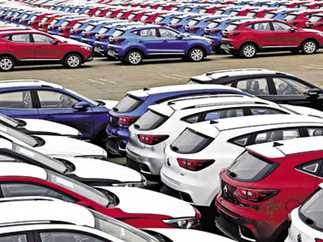 The rise in car prices in Egypt is happening in a strange and incomprehensible manner due to the monopoly in the automobile sector, an automobile expert and head of the Industry Committee at the Engineers' Syndicate, Gamal Askar, said.
Askar added, during a telephone interview with presenter Ashraf Sharaf Eddin, on the "Hewar Al-Khamis" program, broadcast on Al-Hadath Al-Youm channel, on Thursday evening, that the Saudi market, for example, is divided into several regions, and in each region an agent is responsible for a particular car brand, which prohibits market monopoly.
Healthy competition between agents leads to the cheaper prices of cars and auto parts, as well as greater warranty periods, he added.
Abolishing monopoly would increase competition and reduce the price significantly, because competition pushes agents to provide better offers to satisfy the customer, Askar said, pointing out that the Egyptian consumer cannot bear the current rise in prices.
He pointed out that the prices of new and old cars alike are rising, calling on the government to intervene to solve this problem.