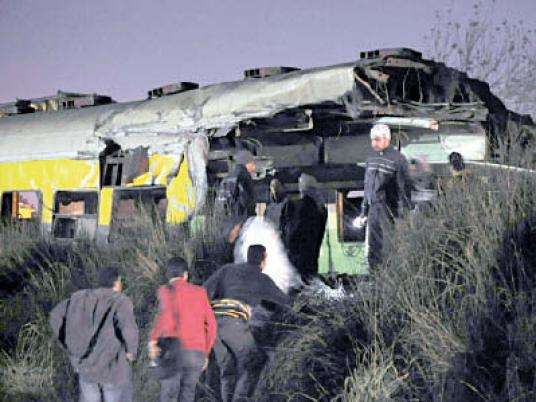 The Vice President of the Egyptian Railway Authority for Human Resources Mohamed Hussein announced a decision to periodically conduct drug tests on all workers at the authority.
Hussein told Al-Watan newspaper that the measure comes to weed out all drug abusers from work, especially train drivers, their assistants, and signal tower workers to reduce train accidents.
Transport Minister Kamel al-Wazir had stressed the need to conduct drug tests on all workers on a regular and continuous basis, Hussein said, adding that all those found positive for drugs will be sacked from critical railway jobs.
These tests  will be sudden at their workplaces, with Hussein noting that the authority seeks by all means to eliminate drug abuse among workers, with the aim of preserving the safety of passengers through harsh and firm measures.

Every worker needs to carry out their duties as fully as possible, in order to provide distinguished services to the traveling public, he concluded.
Over the past months, the Egyptian Public Prosecution announced the results of investigations into a collision between two trains in the Sohag, Upper Egypt. Investigation showed that the signal worker and assistant driver of one of the two trains were on cannabis and Tramadol drugs.