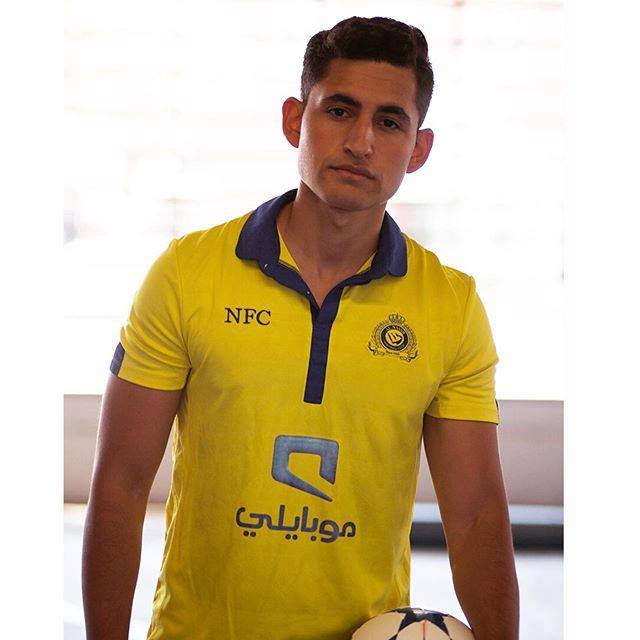 Egyptians hold fellow Egyptian Hollywood actors on a high pedestal. From Omar Sherif to Ramy Malek, a few Egyptian actors became infamous for penetrating the solid core of foreign cinema. Today, the list just grew, as young Hollywood sensation Amir El-Masry just got his first leading role in the Saudi-American film The Arabian Warrior.
Masry announced the news on his official Facebook page: "The trailer is finally out for The Arabian Warrior. The first ever American Saudi film in English. I am very proud to share with you all the trailer. Coming out March 2018. Would love to know your thoughts."
As indicated by the trailer, the movie revolves around a young Arab man [Masry] who lives in the US and dreams of being a soccer player. However, these ambitions are not in sync with his parents' traditions. Generally, pursuing the dream of becoming a professional athlete is not taken seriously in many places in the Middle East.
The film is directed by Aymen Khoja and stars Ayman Samman and Patrick Fabian.
Masry was born in 1990. His talent was first discovered by Hollywood Egyptian veteran Omar Sherif, who saw international star quality in the young actor and advised him to start his career in Egypt. Masry first came into attention playing the role of a spoiled brat, opposite Mohamed Henedy, in Ramadan Mabrouk Abu Alamein Hammouda. His effortless ability to make viewers laugh brought him public and professional acclaim. He received the award for the 'Best Young Actor' at the Egyptian Oscars in 2009, for the role of Ramzy in Ramadan Mabrouk.
Masry then made his first debut in Hollywood playing a small role as Naveed in the Casualty series-special, entitled Scars and Nightmares.
His first major role, and one of his most memorable, is the role of Alireza in the movie Rosewater in 2014, where he acted opposite Gael Garcia Bernal and Kim Bodnia. The screenplay writer and director of the movie was acclaimed comedian Jon Stewart.
The year 2016 saw Masry perform alongside Hollywood stars Hugh Laurie and Tom Huddleston in the American TV-mini-series The Night Manager, appearing in two episodes as Youssef.
Finally, Masry proved himself an extremely versatile actor when he took his stab at theatre, starring in the play Goats, which premiered in London's Royal Court Theatre.