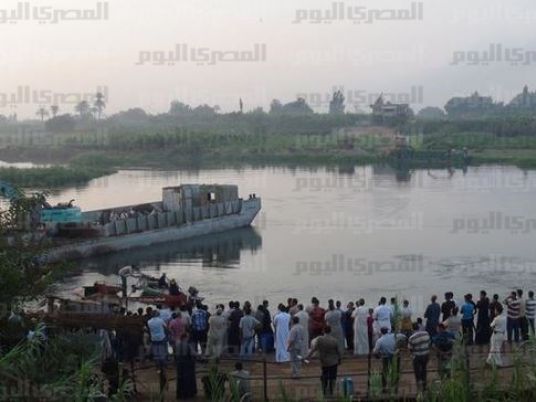 Dozens of river boat owners and their families staged a protest from aboard their boats across from the building of the dissolved National Democratic Party on Sunday, to object to being banned from working in the area.
One of the protesters said the police had asked boat owners who operate in the Garden City Nile area to leave the area on the pretext that it will be developed.
Boat owners are not against development in the area, but they demand access to an alternative area as they have been banned from working in the Zamalek and Bulaq Aboul Ela areas as well, the man added.
According to the boat owner, 200 families depend on the river boats and would be harmed by the decision.
Local authorities have contacted the protesters and have allowed the boaters to operate temporarily under the 6 October Bridge until another area can be provided for them, said deputy Cairo governor Mohamed Abdel Tawab.
The boats need be transferred due to a national project to develop the Corniche area, Abdel Tawab said, adding that the project would be implemented in cooperation with four ministries and other NGOs.
Executive authorities conducted a crackdown on boat owners in March in order to start implementing a project to develop the Corniche area from 6 October Bridge to Qasr al-Nil Bridge.
Edited translation from Al-Masry Al-Youm