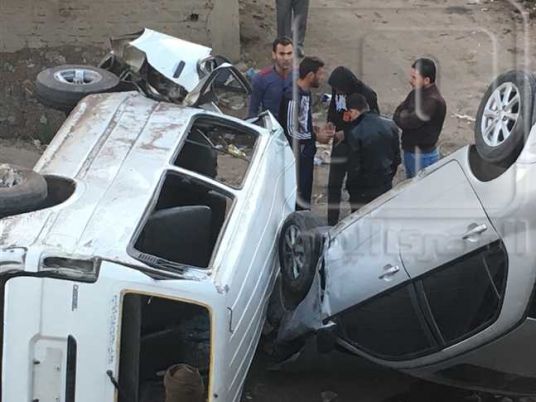 5,343 people were killed in road accidents during 2016, the Central Agency for Public Mobilization and Statistics (CAPMAS) said on Tuesday.
A report for CAPMAS indicated a rise in car accidents by 1.1% in 2016 compared to 2015, with 14,710 accidents taking place last year.
The number of victims of car accidents reached 5,343 people killed, while 18,646 were injured and 21,089 vehicles were damaged.
CAPMAS' statistics show that the highest number of accidents in 2016 occurred in August with 1,403 taking place, followed by July with 1,367 accidents; the least number of accidents was in December, which saw 1,027 incidents.
The report showed that the highest cause of accidents was the human factor at 72.0%, followed by defects in vehicles (technical condition of the car) at 18.2%, and the environmental component (road condition) at 3.1%.