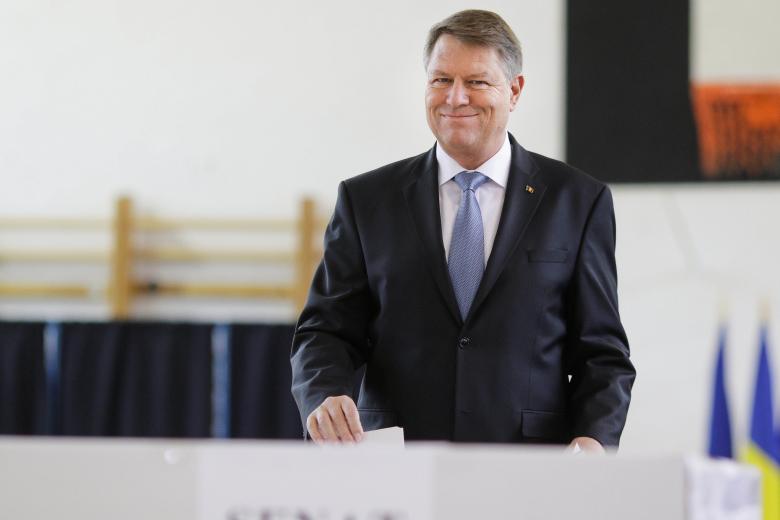 Romanians vote in a parliamentary election on Sunday that is likely to hand power back to the leftist Social Democrats (PSD), who advocate loose fiscal policy but are seen as permissive about rampant corruption.
Led by Liviu Dragnea, who has received a suspended two-year jail sentence for electoral fraud, the PSD was ousted from government just over a year ago in the wake of a fire in a Bucharest nightclub that killed more than 60 people.
The fire led to a surge of public anger over inept public officials and graft, but widespread calls for reforms have faded in recent months, giving way to resignation about chronic poverty and politicians' unfulfilled promises.
The PSD campaigned on a promise to spend on welfare to address low living standards in much of Romania, which joined the European Union 10 years ago but remains one of the bloc's poorest and least modernized members.
"They've always been on our side," said 72-year-old state pensioner and former energy worker Georgeta Croitoru. "My pension … has helped me worry less and amass no debts."
"I really hope my 1,200 lei ($282) pension will rise again."
Opinion polls show leftists could garner 40 to 44 percent in the vote, followed by their center-right rivals National Liberal Party (PNL) with about 18 to 27 percent. The new Save Romania Union (USR) party is expected to get somewhere between 8 and 19 percent.
The European Commission expects Romania's budget deficit to quadruple from 0.8 percent in 2015 to 3.2 percent in 2017 under European accounting terms. It would be the second-largest deficit in the EU after Spain.
In contrast with most of the European Union, anger over austerity – which in Romania followed a 2008 real estate crash – has had little impact on public support for EU membership.
In neighboring Bulgaria, which joined alongside Romania in 2007, anger over failed reforms and concerns over the EU's internal problems such as Britain's decision to leave, helped a pro-Russian candidate win the presidency last month.
A euroskeptic government was elected just over a year ago in Poland, in part on a promise to bring decision-making back home.
"Romanian public opinion is one of the most pro-European states, because of a total lack of confidence in domestic institutions and politicians," said Sergiu Miscoiu, political science professor at Babes-Bolyai University in Cluj.
"Salvation comes from abroad, and western Europe has a standard of organization and prosperity Romanians still cannot reach," he said. "Outside of a very small audience, public euroskepticism wouldn't benefit any party."
Forming a government could be complicated after the election if the PSD fails to win an outright majority, as expected, and if centrist and center-right groupings can build a competing coalition, observers say.
Much could depend on the electoral result of the USR, a newcomer to politics benefiting from a lack of image problems and associated by observers with anti-graft and protecting patrimony, although the party lacks a unifying ideology.
Voting starts at 07:00 a.m. local time (0500 GMT) and polling stations close at 09:00 p.m., with 18.9 million Romanians eligible to cast ballots.