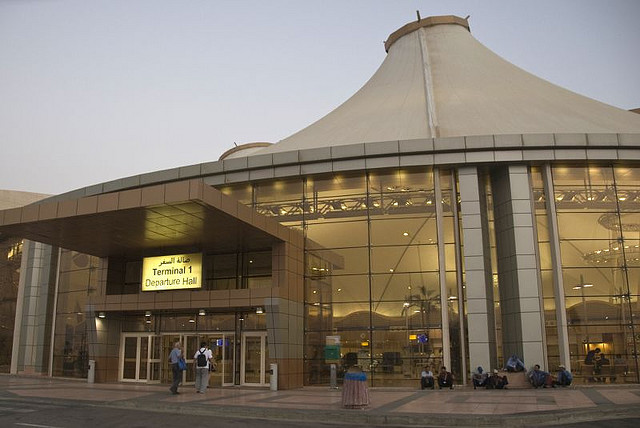 During a visit by a high-level Romanian delegation to Egypt, an agreement was signed which will see direct flights resumed between the two countries within the coming period.
Romania, together with a number of other countries, suspended direct flights to Egypt following the downing of a Russian passenger plane in October 2015 over the Sinai, which killed everyone on board.
Although the country did not introduce a travel ban to Egypt, it did issue a security notice to citizens planning to visit.
In August, a Romanian embassy official called for the resumption of direct flights, saying that "Romanians are interested in Egypt as a tourist destination but they go to competing Mediterranean countries such as Greece and Turkey" instead.
The visit to Egypt by Romanian Minister for Business Environment, Commerce and Entrepreneurship Ilan Laufer, also witnessed an agreement being penned with Egypt's Investment Minister Sahar Nasr and Minister of Trade and Industry Tarek Kabil that stipulated that Romanian products should maintain a strong presence on the Egyptian market.
The officials also agreed to increase academic exchange between Egyptian and Romanian educational institutions.
Prime Minister Sherif Ismail and Minister Laufer furthermore conducted a joint review of the economic reform program that the Egyptian government has applied under the auspices of the International Monetary Fund.
Ismail stressed the Egyptian government's commitment to the program, which he said has already begun having an impact on improving the performance of the Egyptian economy and making Egypt more attractive for foreign investors.
Despite the November 2016 currency devaluation which saw the Egyptian pound lose half its value and generated skyrocketing inflation of over 30 percent, Ismail stressed that the reform program will improve services for the people.
Meanwhile, Minister of Trade and Industry Tarek Kabil said that Egypt and Romania will cooperate in creating a joint working group for bilateral cooperation in the SMEs field, which he argued would help fight youth unemployment.