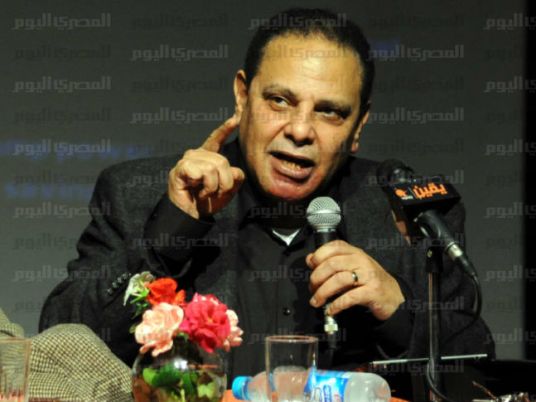 Novelist Alaa al-Aswany, a vocal critic of President Abdel Fattah al-Sisi's government, has continued to attack the ongoing parliamentary elections, suggesting that the polls are not a genuine sign of democracy.
"The play is boring, yet they reenacted it. The stage was lit, actors were up and music played; but the extras refused to act, so the performance failed….that's what happened with the elections,"Aswany wrote on Twitter on Wednesday, as polling stations were closing for the second day of the runoffs for the first round of the House of Representatives' elections.
The polls are the last step on the political roadmap that was revealed to the people following the ouster of former president Mohamed Morsi in 2013.
"Wondering why Egyptians are boycotting the elections? Because the nation that revolted and sacrificed thousands of martyrs and wounded no longer accepts a secondary role in a charade with a predetermined end," Aswany said in an earlier tweet that coincided with the first round of polls 10 days ago.
A low voter turnout was reported during the first round of elections, before the High Elections Commission announced that 26 percent out of the 27 million registered voters showed up at the polls.
News reports again detected a low turnout on the first day of runoff elections for home-based voters on Tuesday.
Expatriate votes on Monday also had moderate results, according to several diplomatic missions.
High Elections Commission spokesperson Omar Marawan said that at least 14,000 people voted by the middle of the second day of expat polls. This is down from more than 30,000 who voted in the first round.
Voters registered for the runoffs stand at more than 25.5 million and 418 candidates are competing for 209 seats at 99 constituencies in 14 governorates.