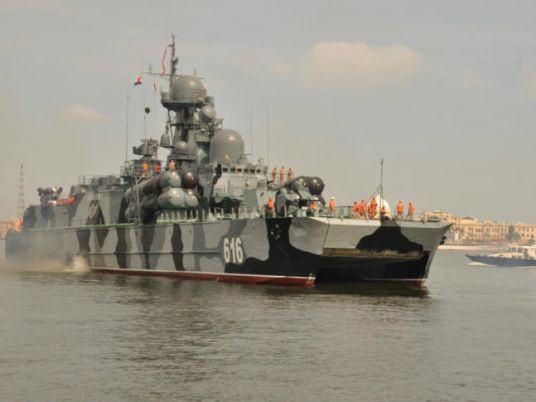 Russia and Egypt are holding their first ever joint naval exercises, the defence ministry said Wednesday, in a bid to strengthen ties amid Moscow's confrontation with the West.
"The active phase of joint Russian-Egyptian naval exercises called The Bridge of Friendship-2015 started today in the Mediterranean Sea near the shores of Egypt," the Russian defence ministry said in a statement.
Several Russian naval vessels including the Moskva missile cruiser, the corvette Samum, the tanker Ivan Bubnov and landing ship Alexander Shabalin are participating in the exercises set to run until June 14.
Egyptian frigates Taba and Sharm El-Sheik and the patrol boat April 25 are taking part in the drills off the port of Alexandria.
In May, Russia conducted similar naval drills with China in the Mediterranean.
"With support from aviation, the Russian and Egyptian naval ships will perform tasks with the aim of protecting sea lanes from various threats," the defence ministry said in the run-up to the drills.
Russia is seeking to expand its reach in the Arab world's most populous country after its ties with the West crumbled following the seizure of Crimea from Ukraine last year.
President Vladimir Putin visited Egypt last February, his first visit to the country in a decade, after a 2011 popular uprising ousted ex-strongman Hosni Mubarak.