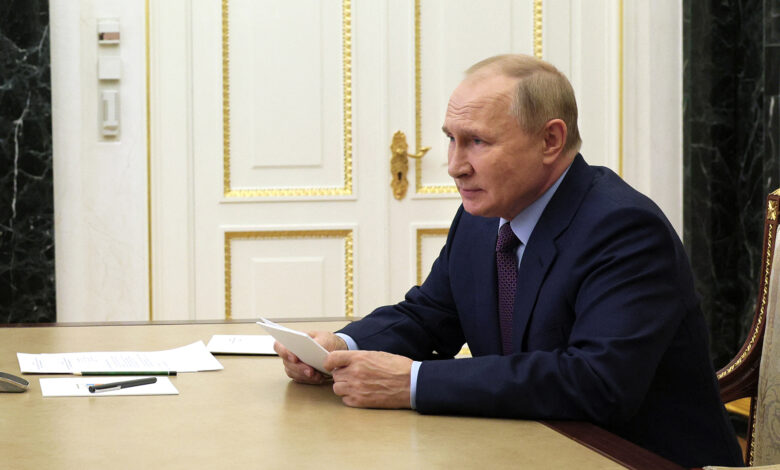 The Press secretary for Russian President Vladimir Putin, Dmitry Peskov, denied circulated news about an assassination attempt of Putin in Moscow on Wednesday.
The news published by some newspapers about the assassination attempt of Putin on Wednesday in Moscow is incorrect, Russia Today quoted Peskov as saying.
Earlier, the German army announced that it plans to deliver more weapons, military systems and missile launchers to Ukraine.
A German Defense Ministry statement said Thursday that after extensive testing, two additional MARS II artillery rocket systems, including associated ammunition, will be delivered to Ukraine.
It added a military training for Ukrainians, based on the training system already in place, is scheduled to start this September in Germany.
He added that Germany will also provide 50 fully-protected DINGO armored personnel carriers and thus will meet Ukraine's need for protected transport vehicles.
The statement also included that the DINGO transport vehicle has proven itself in the deployments and mission-like commitments of the German Ministry of Defense and has made a significant contribution to the protection of soldiers.