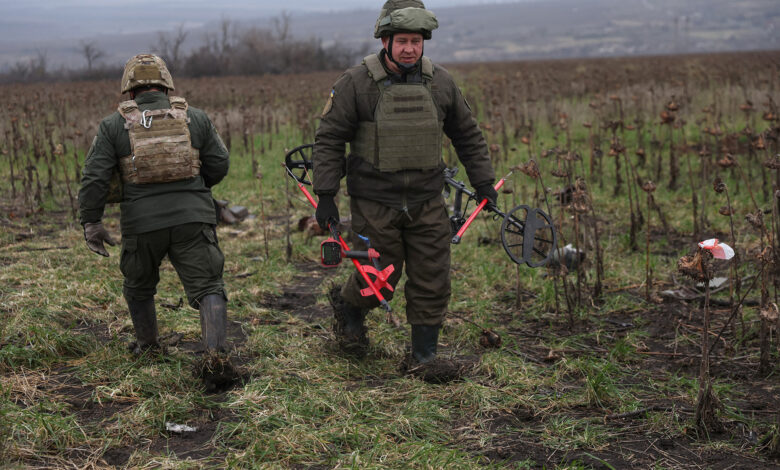 Russia's Embassy in Washington has dismissed a US report that alleges Moscow is operating a network of camps holding thousands of Ukrainian children as "absurd."
"We took notice of the absurd statements of State Department Spokesperson Ned Price, who had accused our country of 'forced transfer and deportation of Ukrainian children' to the territory of the Russian Federation," the embassy said in a statement on Telegram.
"Russia accepted children who had been forced to flee with their families from the shelling and atrocities of the Armed Forces of Ukraine. We do our best to keep minors in families, and in case of absence or death of parents and relatives – to transfer orphans under guardianship. We ensure the protection of their lives and well-being."
The embassy also accused the United States of being complicit in the alleged deaths of children in Russian-occupied parts of eastern Ukraine.
What's in the report: It says more than 6,000 children have been in Russian custody at some point during the course of the nearly year-long war, although the "total number of children is not known and is likely significantly higher than 6,000."
The report was produced as a part of the work of the US State Department-backed Conflict Observatory by the Yale Humanitarian Research Lab established last year to gather evidence of Russian war crimes in Ukraine.
"All levels of Russia's government are involved," Yale Humanitarian Research Lab's Nathaniel Raymond told reporters Tuesday.
"The primary purpose of the camps appears to be political reeducation," he said, noting that at least 32 of the facilities identified in the report "appear to be engaged in systematic re-education efforts that expose children from Ukraine to Russia-centric academic, cultural, patriotic, and in two cases, specifically military education.
The findings could provide evidence that Russia's actions amount to genocide, according to the report.