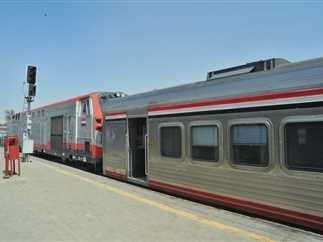 Russia is preparing to establish a huge factory in Egypt, in the Abu Zaabal workshop area, the largest deal of its kind in the history of Egypt.
The Egyptian Ministry of Transport announced that Transport Minister Kamel al-Wazir attended the signing of a contract on establishing a workshop for the maintenance and overhaul of all kinds of Russian trains in Abu Zaabal workshops area, as a first step to establishing a factory to localize the railway vehicles industry in Egypt.
The contract was signed between the National Railway Authority and TMH International AG.
According to Wazir, the contract aims to establish a new workshop in Abu Zaabal in cooperation with Transmash, a group of Russian engineering firms specialising in locomotive building, which will prepare its own designs and supply the necessary equipment for the new workshop in Egypt to carry out maintenance work.
Transmash will also supply of spare parts for a period of 12 years for each vehicle, starting from the date of operating the vehicle, as well as provide technical support for a period of 12 years through 20 experts from Transmash.
In addition, Transmash will provide training for Egyptian technicians, transferring new experience to Egyptian labor, enabling them to carry out all types of required overhauls and maintenance, as well as manufacturing some spare parts locally.
Wazir stressed the importance of the contract in conducting the necessary maintenance for the deal of 1,350 railway vehicles, which was previously signed with the Egyptian National Railways Authority.
He added that 725 new vehicles have been supplied so far under the deal, including 499 third class vehicles with dynamic ventilation and 226 third class vehicles with air conditioning.
It was also agreed with Transmash that the establishment of this workshop and cooperation in the field of spare parts production locally would be a vital starting point for establishing a joint factory in Abu Zaabal, the minister said.

This would localize the railway carriage industry to meet the needs of the local market and then start exporting to other countries, especially in Africa, the Middle East and the Arab world.