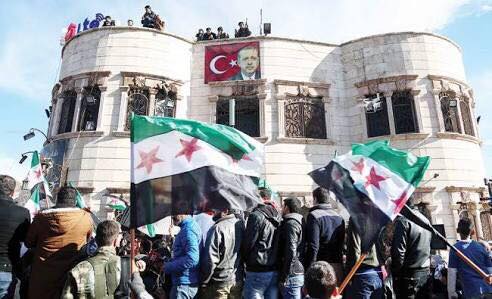 Official Spokesperson of Egypt's Ministry of Foreign Affairs Ahmed Abu Zaid said that Russia has invited Egypt to attend the Russian-sponsored Syrian peace conference in Sochi city in January's end.
Representatives of the Syrian government and the Syrian Kurds will meet during the conference to discuss possible political solutions for ending the Syrian crisis, the Russian Ministry of Foreign Affairs said.
Abu Zaid asserted that Egypt will continue to support a political solution which would preserve the unity of the Syrian state.
Meanwhile, the Kurdish militants have embarked on fierce battles against Turkish forces and their allies the Free Syrian Army for the third day in a row in Afrin city in northern Syria.
Turkish forces backed by thousands of fighters from the Free Syrian Army made an incursion into Afrin as Turkey intensified airstrikes and artillery bombardment against the US-backed Kurdish militia in what has been dubbed "Operation Olive Branch".
Exchange of fires resulted in the death of dozens of civilians after Kurdish forces forced the Free Syrian Army to retreat.
Edited translation from Al-Masry Al-Youm