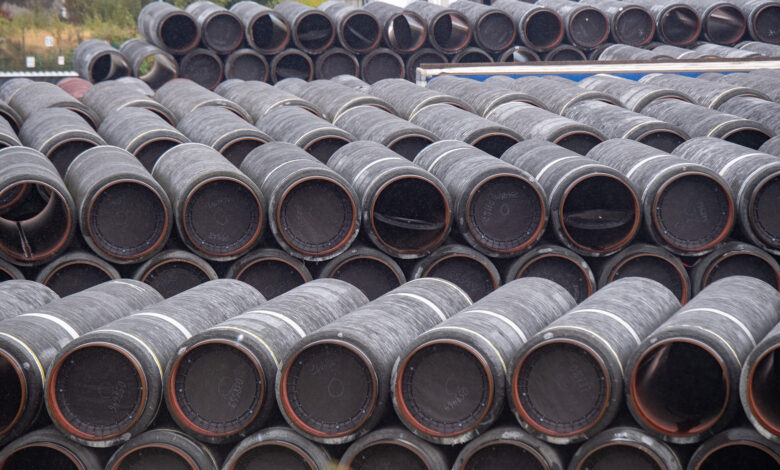 Russian President Vladimir Putin said on Wednesday that Russia is ready to start gas supplies via a link on the Nord Stream 2 pipeline that remains operational but it is the EU's decision if they want it.
"Russia is ready to start such supplies. The ball is in the court of the EU. If they want, they can just open the tap," Putin said in his annual address to the Russian Energy Week forum.
Remember: The pipeline had yet to enter commercial operations. The plan to use it to supply gas was scrapped by Germany days before Russia sent troops into Ukraine in February.
The Nord Stream 2 pipeline is a multimillion dollar project that was designed to transport Russian gas to the EU. It was intended to deliver 55 billion cubic meters of gas per year – more than 50% of Germany's annual consumption – and could have been worth as much as $15 billion to Gazprom, the Russian state-owned company that controls the pipeline, based on its average export price in 2021.
Nord Stream 1, on the other hand, was operational but Russia has been shutting off supply or decreasing it throughout the summer. However, it had been shut for weeks when western nations reported leaks in the two pipelines, saying it was likely the result of sabotage.
"The pipeline that runs through the Baltic Sea can be repaired obviously but it will make sense only in case there is further use if they are economically justified and definitely when the security is guaranteed," Putin said. "If together with our European colleagues we take together the decision to supply gas through the remaining one link of Nord Stream 2. Apparently it still remains operational, unfortunately we are not allowed to test it."