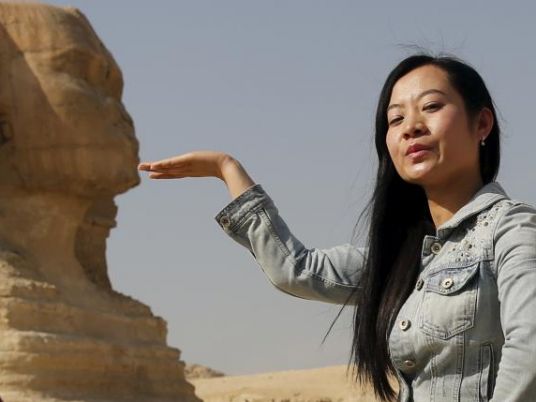 The Civil Aviation Ministry announced on Tuesday agreements reached with Russia in order for the flow of tourism from Russia to Egypt's touristic resorts to be resumed.
In a three-day visit to Russia this week, Egyptian Minister of Aviation Sherif Fathy met with aviation and tourism officials to discuss progress made in the investigations into the downing of a Russian plane over Sinai last October, which prompted Russia to ban direct flights to Egypt.
For the Egyptian side, the visit was an opportunity to negotiate the conditions for resuming Russian flights to Egypt's resorts, which have felt the effects of the halt in trade from a top tourist market in recent months.
Russia requested the designation of special arrival and departure halls with their own exits for flights to and from Russian, where safety procedures that meet scrupulous standards would be enforced.
The ministry has granted permission for experts from Russia to visit Egyptian airports to carry out inspections of safety standards. According to Russian news agency Sputnik, Fathy invited officials to come as soon as possible in order for flights to be resumed. The Russian team will focus in particular on customs inspections, passport checks and baggage handling.
Egypt's tourism was largely fueled by Russian tourists in the past, up until the crashing of a Russian civilian aircraft above the Sinai last October.
In a statement made before his flight to Moscow on Sunday, Fathy said, "We hope that we can make progress in this regard, especially given that we have undertaken many steps to ensure that our airports are very safe."
The tourism sector in Egypt took a bad hit after the crash of the Russian MetroJet flight near Sharm El-Sheikh, which killed all 224 people on board. Several countries followed suit in suspending flights to the Red Sea airports, adding to the vast numbers of holidaymakers who had already chosen to stay away from Egypt since a popular revolution in 2011.
Statistics show the tourist industry shrank by 18.7% during the first half of last business year, a considerable drop after the post-revolution number finally began to rally last year, when there was a growth of 43.7%.
In a statement released by the credit rating company Moody's last week, it was announced that the Egyptian tourism sector profits in the first quarter of this year amounted to US$551m, the lowest recorded profits for the sector since March 1998.
Last Tuesday, the Central Agency for Public Mobilization and Statistics (CAPMAS) announced that the number of tourists visiting Egypt had decreased by 47.2% in March, 54% in April, 51.7% in May. The cause for this decrease, CAPMAS concluded, was undoubtedly the lack of Russian tourists in Egypt.