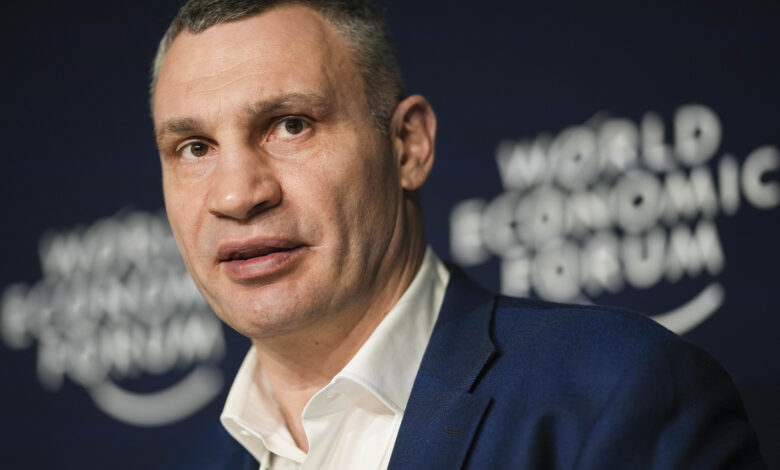 Russia plans to take the whole of Ukraine, with the capital of Kyiv being its main target, according to city mayor Vitali Klitschko.
It is clear that Russia is not carrying out a "special operation" but rather a "genocide" in Ukraine, Klitschko said during a panel discussion at the World Economic Forum in Davos on Thursday.
He warned that Ukraine is not only defending its own sovereignty, but that of all like-minded nations.
"We defend not just our families, we defend all of you," said Klitschko. "We defend you because we have the same values."
The war is a danger to Europe and the whole world, Klitschko said. He made a plea for "fast decisions" from other leaders on sending Ukraine more defensive weapons, which he says they need quickly.