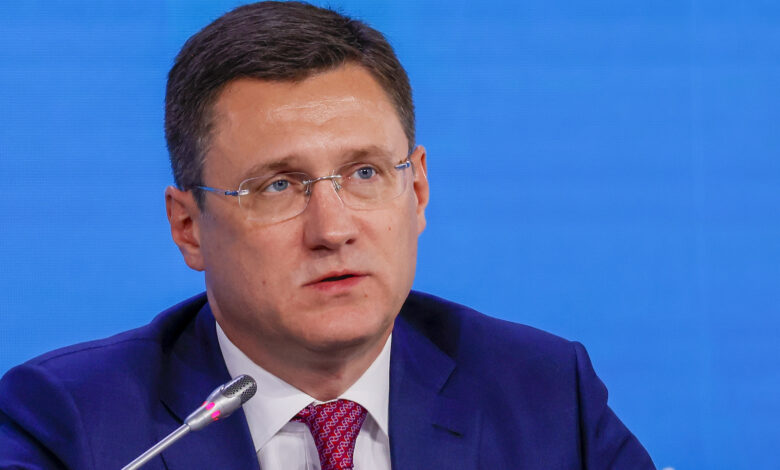 Russia will not export oil to countries that impose price caps even if production is cut, Russian Deputy Prime Minister Alexander Novak said on Russia state TV Sunday.
"I want to emphasize that our position is unchanged, Russian President Vladimir Putin spoke about this, and the government has repeatedly said that we believe that this instrument is non-market, inefficient, grossly interfering in the market, contrary to all the rules and the same WTO," Novak said, as quoted by RIA Novosti.
"We will sell oil and oil products to those countries that will work with us on market terms, even if we have to somewhat reduce production," he added.
Novak also said that Moscow is working on the mechanisms that would prohibit the use of price cap instrument.
More context: On Friday, G7 nations and Australia agreed on a $60 per barrel price cap on Russian oil.
The West's biggest economies agreed earlier this year to establish a price cap after lobbying by the United States, and vowed to hash out the details by early December. But setting a number had proved difficult.
Capping the price of Russian oil between $65 and $70 a barrel, a range previously under discussion, wouldn't have caused much pain for the Kremlin. Urals crude, Russia's benchmark, has already been trading within or close to that range. EU countries such as Poland and Estonia had pushed for the cap to be lower.
A price of $60 represents a discount of almost $27 to Brent crude, the global benchmark. Urals has been trading at discounts of around $23 in recent days. Reuters reported that the EU agreement included a mechanism to adjust the level of the cap to ensure it was always 5% below the market rate.
The risk of settling on a lower price is that Russia could retaliate by slashing its output, which would roil markets. Russia previously warned that it will stop supplying countries that adhere to the cap.