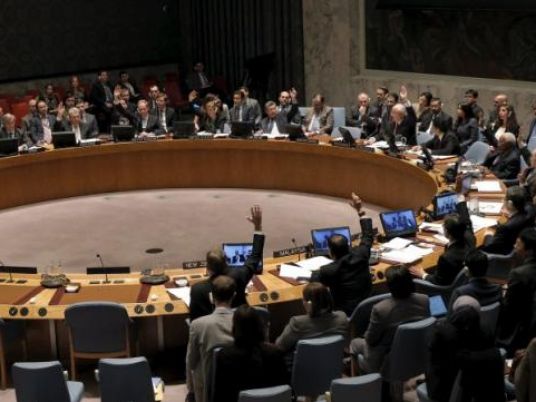 Russia's deputy ambassador to the United Nations Vladimir Safronkov accused the UK of supporting militant groups in France and similar group that executed the Palm Sunday attacks in Egypt, in a speech on Wednesday at the UN Security Council.
Safronkov's accusations included a harsh verbal attack against UK envoy to the UN, Matthew Rycroft, during a UN discussion on Russia's support for Syria.
The discussion boiled over when Russia vetoed a UN resolution that would have condemned the use of chemical weapons and expedited an investigation into the recent chemical attack in Syria which led to the death of 87.
"The UK is supporting militant groups in France and also the militant groups that committed the Palm Sunday attacks against Egypt's churches," Safronkov said.
He said to Rycroft: "Look at me, when I'm speaking, don't look away. Why are you looking away? "
He then accused Rycroft of only working to undermine the efforts exerted by UN envoy to Syria Staffan de Mistura and hinder the development of the political process in Syria.
Egypt witnessed violent attacks against two churches located in Alexandria and Tanta on Sunday while Coptic Christians were celebrating the Palm Sunday.
The Islamic State-affiliated group Sinai Province claimed responsibility for the attacks that led to the death of 45 people and the injury of more than 140 others. Following the attacks, a nationwide state of emergency was declared for three months.