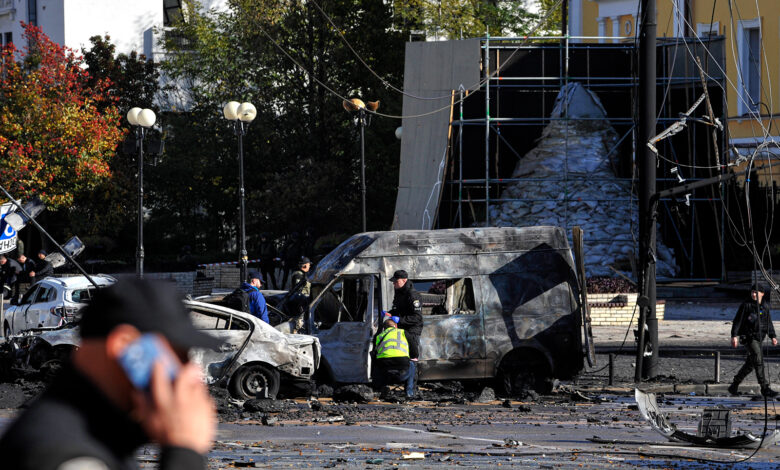 At least 19 people were killed and 105 others were injured in Russian missile attacks across Ukraine on Monday, according to preliminary data, the Ukrainian State Emergency Service said Tuesday.
Multiple explosions rocked Kyiv and several other Ukrainian cities reported blasts and power outages on Monday following a barrage of Russian strikes.
Critical and civil infrastructure was hit in 12 regions and the capital, where more than 30 fires broke out, the emergency services said, adding the blazes have been put out.
As of early Tuesday morning, some areas in the regions of Kyiv, Lviv, Sumy, Ternopil, and Khmelnytsky remained without power, the emergency services said.
More than 1,000 people were involved in putting out fires and rescue operations, it added.
Global outrage: International leaders, including US President Joe Biden have condemned the Russian attacks. Biden said the US would provide Kyiv with the support to defend itself, including advanced air defense systems.
Additionally, the chief prosecutor of the International Criminal Court said the agency would be conducting a criminal investigation.