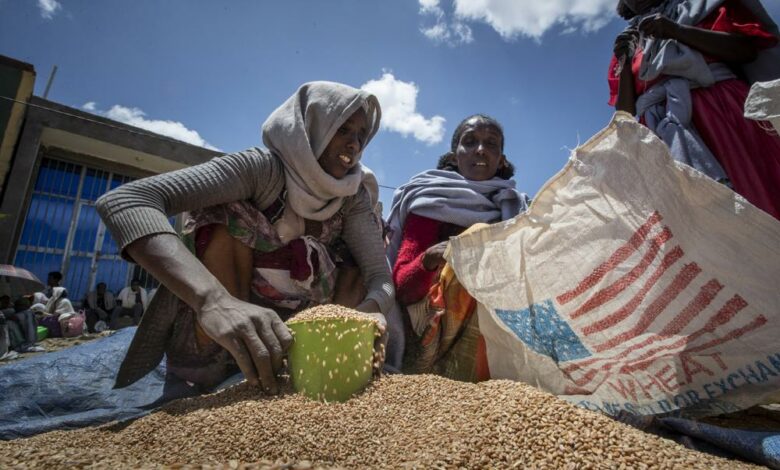 The Egyptian Minister of Agriculture and Land Reclamation al-Sayyed al-Qusair said that the Russian-Ukrainian crisis has proven the importance of increasing food production locally.
In times of global crises food prices soar globally, and major food-exporting countries place restrictions on their food supplies to importing countries, he explained.
Qusair added that the agricultural sectors in African countries are facing the impact of many global issues such as the coronavirus pandemic and global climate changes.
His comments came during his speech at the Friday virtual meeting of African Ministers of Agriculture and Finance to discuss the repercussions of the Russian-Ukrainian crisis on the African continent.
African countries possess huge natural resources, he said, as African continent has about 930 million hectares of arable land equivalent to 2,23 billion acres.
The continent's population is about 1.3 billion people, he noted, most of whom (about 60 percent) are youth, and despite this only about half of these arable lands are used.
The Minister of Agriculture explained that the food gap in African countries amounts to about US$50 billion annually, with about 280 million African people suffering from food shortages and malnutrition.
Increasing food production in African countries requires, in addition to national efforts within each individual country, the need for cooperation between African nations for the optimal and sustainable use of available agricultural resources, achieving sustainable agricultural development, and providing food security in order to achieve the African Development Agenda 2063, he added.