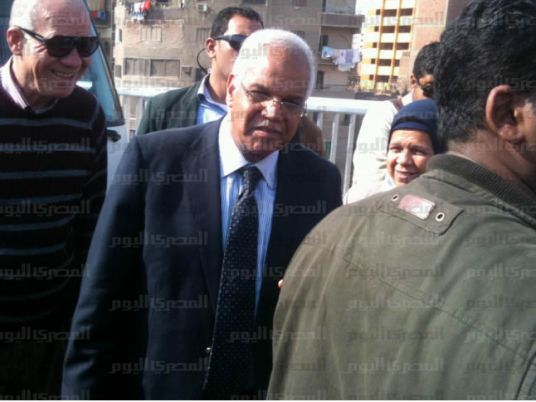 A delegation of Russian security experts has paid another visit to Egypt to check security measures at airports in the wake of a series of civil aviation accidents and emergencies in the past year.
The Russian Transport Ministry's press office told Novosti on Tuesday that the experts will be in Egypt until Sunday, making a tour of airports to inspect security measures. A detailed report will be drafted summarizing their findings.
An informed source at Cairo International Airport said that the Russian delegation will check all security measures, starting with arriving at the airport and finishing with boarding the aircraft. They will also inspect the procedures for loading luggage.
"The delegation's visit will last several days to draft a comprehensive report on all the stages of traveling at all airports, including Cairo, Sharm al-Sheikh and Hurghada airports, these being the main airports used by Russian tourists," the source said.
Other sources involved in receiving the delegation said that it will hold several meetings with aviation officials in Egypt.
Egyptian aviation authorities have implemented the improvements proposed by Russian security committees on previous inspection tours, the sources said. Modern devices have been installed to check the passengers and luggage. Airports have also been provided with cameras and radar equipment costing around US$50 million.
Egypt's airport security has been in the spotlight since the suspected bombing of a Russian passenger jet in Sinai in October 2015, killing all 224 people on board.
Following the crash, the British and Russian governments banned their airlines from flying to the Red Sea resort of Sharm el-Sheikh because of concerns about security at the local airport. In June, British Airways extended its suspension of flights to Sharm al-Sheikh indefinitely.
On Tuesday, a British team of experts tasked with checking security measures at Cairo International Airport resumed its work of checking security measures relating to passengers, luggage and cargo boarding EgyptAir flights heading to London.
Edited translation from Al-Masry Al-Youm