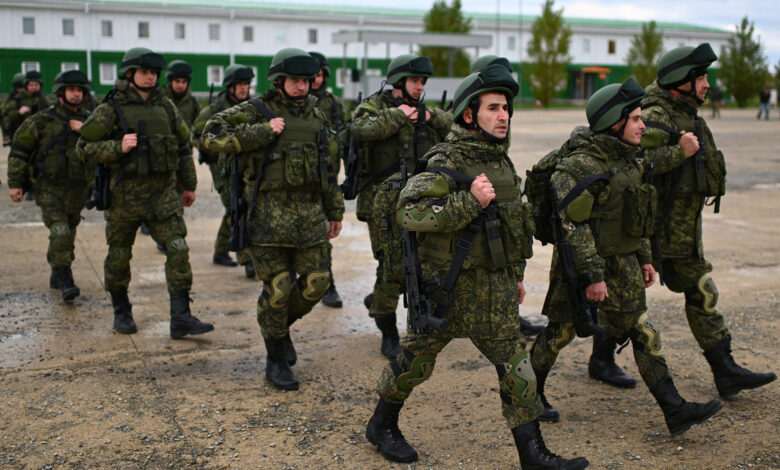 The Ukrainian military on Friday said that Russian forces were mining roads and destroying critical infrastructure as they retreated in the Kherson region west of the Dnipro River.
"The Russian invaders continue their looting of settlements from which they are retreating," spokesman for the General Staff of Ukraine's Armed Forces Oleksandr Shtupun said on Friday.
"The enemy is also trying to damage power lines, other transport and critical infrastructure facilities of Kherson region," he said.
Shtupun said that Russian soldiers occupying the Kherson region had "booby-trapped roads and infrastructure elements with mines" in the villages of Tyahynka and Kozatske. He added that the "bombing of civilians" had been documented.
In the village of Zelenivka, on the outskirts of Kherson city, Russian forces "prohibited residents from moving at all throughout the settlement and are finishing a system of defensive borders," Shtupun said.
Meanwhile, the Ukrainian military said its counter-offensive towards Kherson city continued Friday.
Russian forces "are urgently loading into boats that seem suitable for crossing and trying to escape," the Ukrainian military's Operational Command South said Friday.
They are setting up defense lines on the East bank, shelling our positions on the West bank. The enemy is constantly shelling the rear areas with civilians, keeping civilians in fear."