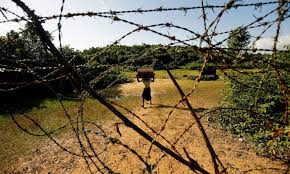 Chairman of the Suez Canal Authority (SCA) and the Suez Canal Economic Zone (SCZone), Mohab Mamish, said in press statements on Wednesday that construction of the Russian Industrial Zone will commence in early 2018.    
Mamish added that the Egyptian and Russian governments signed a contract to construct the industrial zone on a five km squared area, with investments totaling $6.9 billion. The construction works will be carried out in three stages over 13 years.
The industrial zone is subject to terms of usufruct according to the law of the industrial zone, Mamish clarified, adding that Egyptians must represent 90 percent of the workforce in every project or industrial complex inside the industrial zone.
Mamesh noted that the industrial zone will provide 35, 000 job opportunities in the industries of sensors, air conditioners, motors, construction, medical and plastic equipment as well as glass, ceramics, wood, paper and feeding industries for vehicles and tires.
Edited translation from Al-Masry Al-Youm