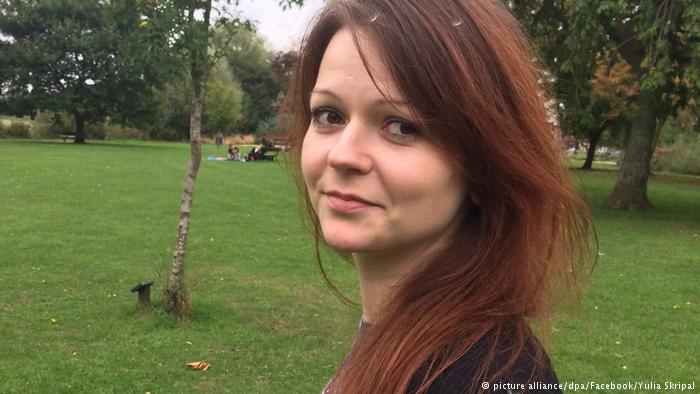 The poisoned daughter of a Russian ex-spy has been released from hospital after recovering from a nerve agent attack. She could be joined soon by her father Sergei, who is said to be "rapidly improving."
Yulia Skripal, who was poisoned with a nerve agent in the UK alongside her father, a former-Russian spy, was discharged from hospital Tuesday and taken to a safe location, hospital officials said.
Christine Blanshard, medical director at Salisbury District Hospital where the Skripals were being treated, said both Yulia and her father, Sergei Skripal, had responded well to treatment.
"We have now discharged Yulia," Blanshard said. "Both patients have responded exceptionally well to the treatment we've been providing, but equally, both patients are at different stages in their recovery."
"Her father has also made good progress. On Friday I announced he was no longer in a critical condition. Although he is recovering more slowly than Yulia, we hope that he too will be able to leave hospital in due course," Blanchard said.
Yulia, 33, and her 66-year-old father were in a critical condition after they were found poisoned on March 4 in the southern English city of Salisbury, in an attack apparently aimed at her father.
Last week, the 33-year-old issued a statement to say her strength was growing daily. Her father remains in hospital.