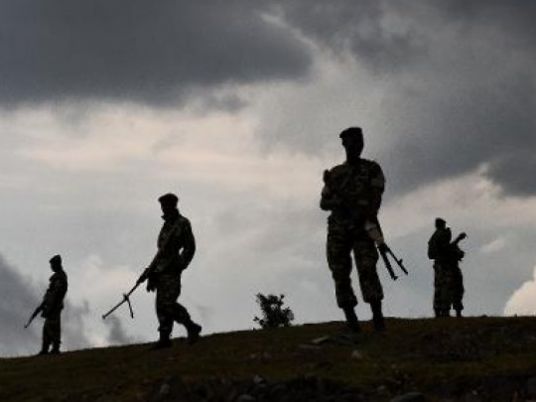 Rwandan President Paul Kagame implored neighboring Burundi to avoid the ethnic violence that ended in genocide in his country in 1994, in an emotional speech that was shared on social media on Sunday.
Regional and world powers have grown increasingly concerned that the security situation in Burundi could lead to civil war or mass atrocities, and that a weekend deadline for Burundians to give up weapons could spark widespread bloodshed.
At least 200 people have died and tens of thousands have left the country after months of violence and protests since President Pierre Nkurunziza declared he would seek a third term in office, which he then won in a contested vote in July.
"They should have learned the lesson of our history," Kagame told a gathering in the Rwandan capital Kigali on Friday, according to audio of the speech shared on social media.
Some 800,000 people, most of them Tutsis and moderate Hutus, were massacred before rebel forces led by Kagame ended the genocide in Rwanda. Burundi is about 85 percent Hutu and 14 percent Tutsi.
Kagame has mostly avoided talking about the unfolding political crisis in Burundi. Rwanda is currently in the process of adjusting its own presidential term limit rules, which would pave the way for Kagame to seek a third term in office.
In the speech he was pointedly critical of Nkurunziza — a former Hutu rebel leader before he became Burundi's first democratically elected president after its civil war. Kagame said Nkurunziza was allowing his people to die.
"No one knows where he is, no one can talk to him. How does he lead his people? People are dying every day, dead bodies are being dragged on the streets every day," Kagame said.
Also on Saturday, Burundi's minister for security, Alain Guillaume Bunyoni, told a news conference the disarmament process had been launched, "with respect for human rights".
"The security forces are there and will stay until peace is restored. And whoever will try to oppose the return of peace will … have troubles," he said.
He also said security forces were investigating an attack on a bar in Bujumbura on Saturday night that witnesses say left nine people dead and others wounded.
A worker at the bar who survived the attack and asked not to be identified said that the men were wearing police uniforms.
But Bujumbura mayor Freddy Mbonimpa denied that police were involved.
"It's a lie," said Mbonimpa, adding that robbery may have been the motive for the attack.