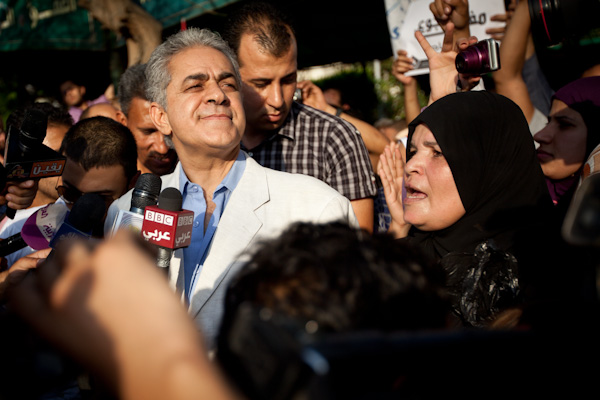 The official campaign supporting Hamdeen Sabbahi for the presidential race has expressed readiness for the coming presidential elections, saying it will follow on transparency of all the procedures of the process, despite its refusal of reasons of immunizing decisions of the High Elections Commissions (HEC) from being challenged.
In a statement on Sunday, the campaign said the presidency's reasons are unclear and raise question marks as well as skepticism over integrity of the electoral process.
The campaign stressed that immunizing the decisions violates the constitution which banned immunizing any administrative decision that should be legally reviewed by judiciary. It also called on Interim President Adly Mansour to use his powers to reconsider the article and cancel it in respect of the constitution.
The statement indicated that the campaign will re-assess the whole stance of the elections in light of the state commitment to integrity of the electoral process, adding that impartiality of the state institutions is a condition for taking part in elections. The campaign added that it will monitor all procedures that organize the electoral process and make its final decision upon them.
It added that increasing the electoral publicity costs up to LE20 million was not a priority. The campaign also called for watching the candidates' expenditure on their publicity.
Edited translation from Al-Masry Al-Youm