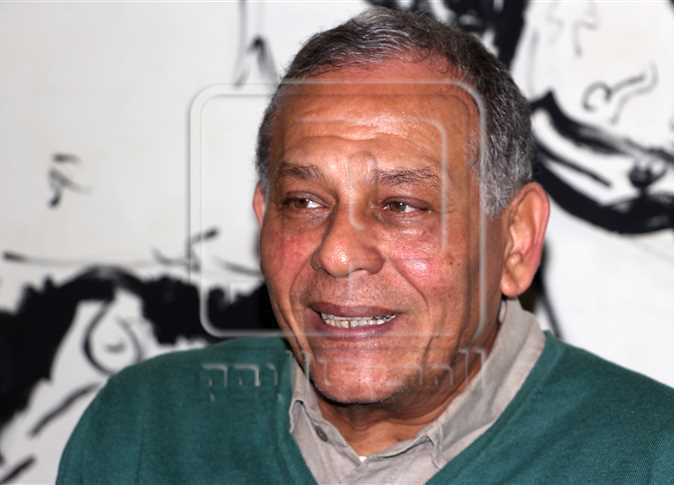 Head of Egypt's Reform and Development Party Mohamed Anwar al-Sadat said that he had to postpone announcing his final position on his candidacy for the upcoming presidential elections because he needed to re-examine the situation after former Prime Minister Ahmed Shafiq allegedly have been exposed to campaigns by authorities to distort him recently.
Sadat told Al-Masry Al-Youm he will hold a press conference soon after he makes a final decision on his possible candidacy.
"We are open to many [political] movements and we are in contact with  them. Some of them are popular, others are young and also partisan. But we do this without media coverage because of the atmosphere around us, so as to not expose anyone to harassment under the surrounding circumstances," he said.
"We have all noticed the position taken with regards to Shafiq and Ahmed Konsowa, and we do not yet know what the Court of Appeal will do with Khaled Ali. The issue has made us premeditate […] Moreover, I will not accept to play the role of a background actor in the upcoming presidential elections," Sadat mentioned.
He added that he has a platform prepared by a group of experts and specialists which will be announced if he decides to run for president.
"[President Sisi] just releases the security apparatus and they treat people unjustly, torturing and imprisoning them in the name of combating terrorism. He is just doing this to achieve his personal glory," Sadat said earlier in July.
The government's push to muzzle critics has surged in the past few months, Since May 24, the Sisi government has blocked more than 57 news websites. A new law also restricts charity groups in a strike at dissidents, rights groups say.
Critics sense a campaign to silence all but the most state-aligned media, reversing a private media boom that flourished in the last decade of former president Hosni Mubarak's rule and which contributed to his fall in a 2011 uprising.
Army colonel Ahmed Konsowa who recently announced his candidacy for the 2018 Egyptian presidential election received a six-year prison sentence on Tuesday, after a military trial was held against him on charges of violating military rules – which stipulate non-participation in politics from its service personnel.
President Abdel Fattah al-Sisi has not yet announced his candidacy for next year's elections. However, he is widely expected to run for a second term.
Shafiq announced running for president before returning from the UAE earlier in December. Dina Hussain, attorney of Shafiq said December 2 that her client has been arrested in his house in the UAE and being deported to Egypt.
She said that the presidential hopeful was being deported to Egypt on a private jet.
Shafiq dismayed UAE authorities by the end of November shortly after declaring his intentions to run in Egypt's presidential elections in 2018, saying that he was prevented from departing from the UAE.
UAE Minister of Foreign Affairs Anwar Gargash posted a series of tweets claiming there was "no obstacle" stopping Egypt's Shafiq from leaving the country.
Rights lawyer Khaled Ali was sentenced to a three-month prison sentence on charges of offending public decency.
A Dokki misdemeanor appeals court has postponed the hearing of an appeal to January 3 filed by Ali against the sentence.