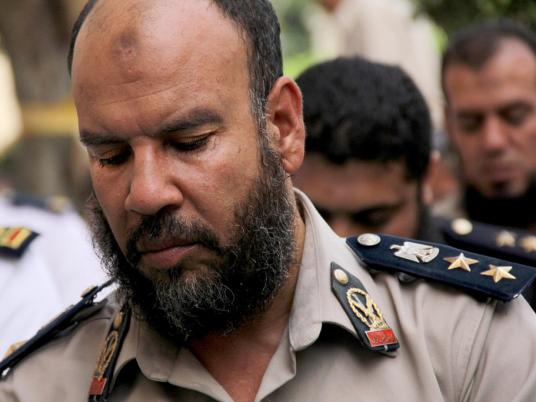 All police officers should defy the Interior Ministry and defend their right to grow beards, the Salafi Jihadi Movement announced on Monday.
Morgan Salem, a leading figure in the movement, called on police officers to send a petition to the president, demanding that he change the Police Act to conform with Sharia.
"They should also file a lawsuit against the minister for refusing to carry out a court order to reinstate them [the bearded officers]," Salem said. "And the president should cleanse the ministry of its corrupt leaders."
Salafi and Muslim Brotherhood bloggers supported the bearded officers on Facebook.
Islam Fares, a Brotherhood youth member, wrote that bearded officers are pious, and therefore can be expected to treat citizens more mercifully than their non-bearded counterparts.
A Supreme Administrative Court commissioner's panel recommended on Sunday that police officers be granted the right to grow beards. The opinion is not binding, however, and the court has yet to issue its final verdict.
In March, former Interior Minister Mohamed Ibrahim demoted 17 police officers for growing beards in violation of the ministry's rules governing officers' appearances.
The officers, saying that dozens of other policemen had been suspended for the same reason, filed a lawsuit challenging the decision.
Administrative courts in Alexandria, Beheira and Tanta all ruled against the Interior Ministry's decision last year, while the Cairo Administrative Court upheld the disciplinary measures in July.
Edited translation from Al-Masry Al-Youm