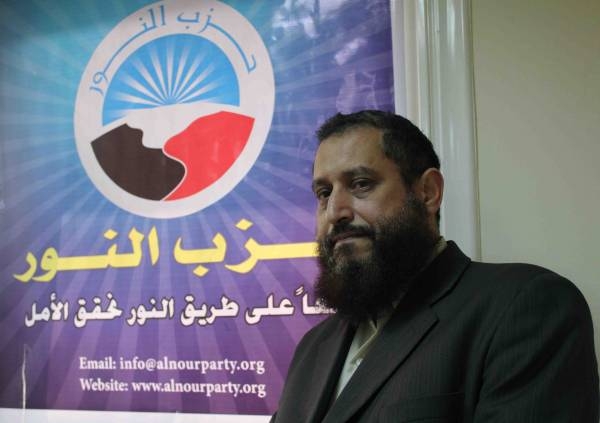 The Nour Party has formed a legal committee to prepare a new constitution for the country, said Emad Abdel Ghafour, president of the Salafi Nour Party.
"It would be based on previous constitutions and experiences so as to arrive at the best formula," Abdel Ghafour said, adding that the draft would be presented to the public for discussion.
Party spokesman Yousry Hammad explained that the proposed constitution disposes of the presidential system. "We don't want power to be in the hands of one person," he said.
Hammad added that article two of the proposed constitution stipulates that the "provisions" and not the "principles" of Islamic Sharia law are the main sources of legislation. "We shall apply Sharia gradually so as not to cause distortions," he said.
But the party has denounced the "Promotion of Virtue and Prevention of Vice Authority" that some of its members have already formed, taking after the Saudi model. "This was an individual endeavor that the party is not responsible for," said Abdel Ghafour.
The authority's founders said, in their first statement on Facebook, that they are not working under the umbrella of the Nour Party.
"We assure you that we would not resort to force or violence, but rather to dialogue and advice in applying Sharia," the statement said, adding that the founders would reveal their identities once they accumulated a sufficient number of members in their Facebook group.
Translated from Al-Masry Al-Youm