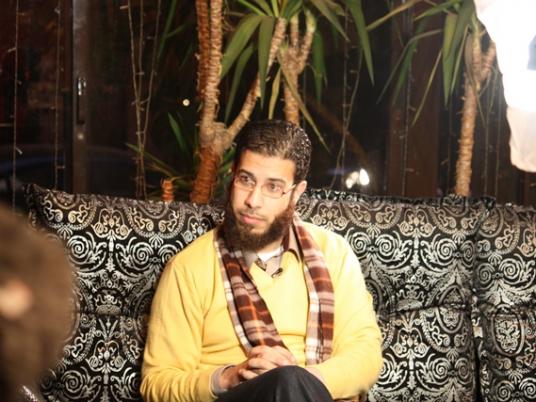 Salafi Nour Party spokesperson Nader Bakkar declined an appointment to the Supreme Press Council, members of which were picked by the Shura Council on Tuesday.
Bakkar made the announcement after his appointment came under fire on social media.
"Thanks to all who have shown trust in me, but I decline the appointment and ask [Shura Council Speaker] Ahmed Fahmy to drop the appointment. The position should be entrusted to those qualified for it, out of respect for the rules of Sharia," Bakkar said on Facebook. "There are public figures better capable of assuming the responsibilities of this field."
Writers and journalists had criticized Bakkar's appointment and said it is part of the Muslim Brotherhood's attempt to establish hegemony over the state.
Jama'a al-Islamiya issued a statement on Wednesday in which it criticized the makeup of the council and the Brotherhood. "The policy of marginalization was one of the most important reasons that led to revolt against the former regime," the statement said.
Meanwhile, Diaa Rashwan, a political researcher and the vice president of Al-Ahram Center for Political and Strategic Studies, described the appointments as unacceptable legally and ethically since the Shura Council itself is subject to dissolution, like the People's Assembly which was disbanded after a Supreme Constitutional Court ruling.
He added that the appointment of the council was just another Brotherhood maneuver to control all state bodies.
"Egypt is currently drafting a new constitution and thus a new system for the management of the Supreme Press Council and national press institutions should be put in place," Rashwan told London-based daily Asharq al-Awsat.
"It is a shame that press experts who were in the former council would relinquish their positions for others, some of whom have difficulty reading," he added.
Edited translation from Al-Masry Al-Youm