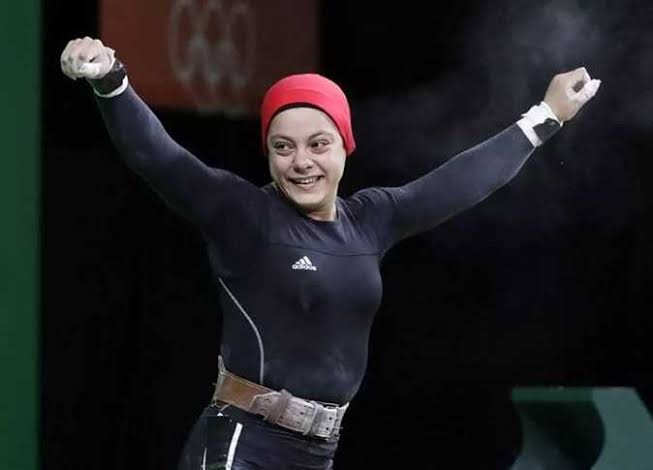 Egyptian champion Sarah Samir has won three gold medals in the snatch, clean, and jerk competitions.
A gold in the total weight of 76 kg, at the 2022 International Weightlifting Federation (IWF) World Championships, held in Colombia from December 5 to 16.
Sarah Samir won the first place in the clean and jerk competitions, after she successfully lifted 138kg in the first attempt, 143kg in the second attempt and 148kg in the third attempt, to win the gold in the clean, jerk and total.
This was in addition to the snatch gold that she also obtained earlier.
In the snatch competition, Samir lifted 109kg in the first attempt, and 113kg in the second attempt, winning gold.
Samir succeeded in achieving the first medals  Egypt who were participating in the championship.
Nora Essam, weighting 49 kg, and Mohamed Selim, 96 kg, also took part in the competition but did not secure medals.
Samar Habashy and Halima Abdel-Azim will compete in the 87+ weight competitions on Wednesday, December 14 and Thursday, December 15.
On Friday, December 16, the Egyptian champion, Abdel Rahman Mohamed, will conclude the Egyptian mission's participation in the tournament in the 109+ kg category.